"Just Hoping for the Best" – Former WWE Star Recalls Being "Scared Sh*tless" in a Match Against Kane
Published 03/02/2023, 9:45 AM EST

Follow Us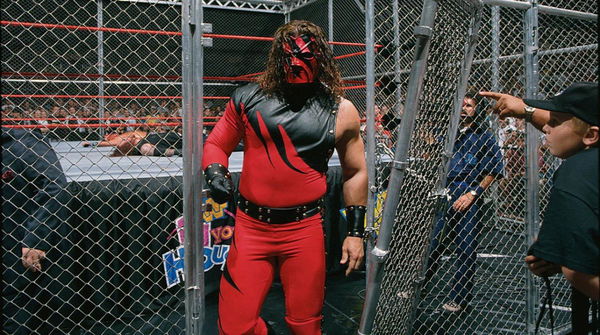 Wrestling has a lot of characters who elicit a variety of emotions in the audience. But only some of them can instill an intense reaction like fear. WWE legend Kane was a rare star who imprint fear in the audience as well as his opponents. Along with his masks, which kept changing from era to era, Kane also had other factors in his presentation which only added to his fearful aura.
But it wasn't only the presentation that made the Big Red Machine the scariest wrestler. This presentation seeped into his matches as well. From his big boots to his sideslams, everything that Glenn Jacobs, the man behind the mask, put into the character made it larger than life. During his early days, he didn't even flinch when wrestlers tried punches and kicks on him. Even chair shots to the back did nothing to the Devil's Favorite Demon.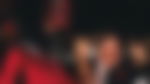 ADVERTISEMENT
Article continues below this ad
Coupled with Paul Bearer at his side and numerous feuds and pairings with The Undertaker, another scary wrestler, Kane became a benchmark for a demonic character in pro wrestling.
During the Attitude Era, Vince McMahon put Kane in many stipulated matches like the Inferno match, which boosted his credentials as one of the scariest wrestlers in the history of this business.
Former WWE star opened up about facing Kane in his early days of wrestling
Talking about his early days as a rookie in NXT, Heath Slater revealed on the Wrestling Interview Shoots about his first match with Kane. He said, "Man, I was scared sh*tless out there, I didn't know what the hell was happening. I was literally just hoping for the best you know. You gotta remember, man, I was on TV maybe five times and they're just like 'let's see if this guy can get burned or not.'
Along with being fearful for even wrestlers who knew the man behind the mask, Kane was also a great wrestler. Over the years, the Big Red Machine has given us many moments that fans still reminisce about, and holds various records.
ADVERTISEMENT
Article continues below this ad
Even after his move to politics, fans want Jacobs to hand over the mask to another promising wrestler and continue the legacy of the former WWE Champion. This idea has been floated around by fans for a long time, but it seems unlikely that WWE will go in that direction anytime soon.
But unlike other legacy gimmicks, Kane is one of the most popular and recognizable gimmicks that can never be tarnished by risking it on another wrestler.
ADVERTISEMENT
Article continues below this ad
WATCH THIS STORY: 50 Years of The Rock: Dwayne Johnson's Greatest Achievements in WWE
Let us know what you think about Slater's experience with Kane in the comments below.
Edited By: Sherjeel Malik