"Just Listen to Shawn" – Ric Flair Shares Fascinating Details About His Retirement Match Against Shawn Michaels
Published 05/13/2021, 8:30 AM EDT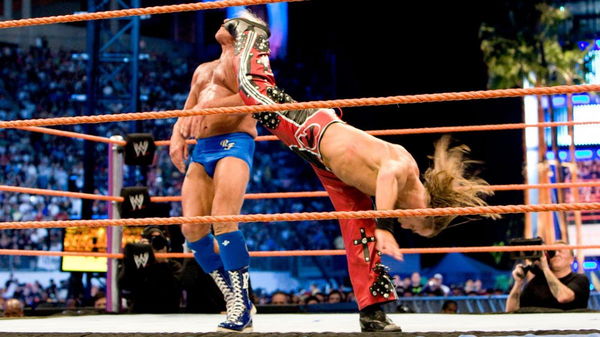 ---
---
The retirement match of WWE Hall of Famer Ric Flair is still etched in wrestling fans' minds. The legend faced another legend, Shawn Michaels, inside the squared circle of WrestleMania 24.
ADVERTISEMENT
Article continues below this ad
Regarded as one of the best matches of both Superstars' careers, Flair recently got more candid about the match. In a recent interview with Ariel Helwani, Flair looked back at his last match in the WWE ring.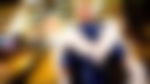 ADVERTISEMENT
Article continues below this ad
It was Flair who challenged Michaels for a match. Initially, Michaels was reluctant, knowing if Flair lost any match he would be forced to retire. However, Michales ultimately accepted the challenge.
In the match, Michaels ultimately put an end to Flair's illustrious 35-year-long wrestling career with a sweet chin music. Following the match, Flair received a standing ovation from the crowd and a grand ovation from the roster on the RAW following WrestleMania.
Reminiscing about that night, Flair told Helwani how "preoccupied" he was. Flair had a long history of battling anxiety. In his last match, Flair fell prey to his own thoughts.
Throughout the match, Flair kept thinking whether he would be able to pull the match through. According to Flair, Michaels deserves all the credit for the match's grandeur.
"What was great was only because of Shawn. You know, I was there physically but when you're so preoccupied and think about this, you imagine when you're going into a situation, make an appearance or work or fight."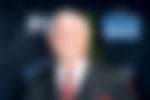 "And all I've been at WrestleMania that whole night, wrestling Shawn, almost 30 minutes. I kept thinking, 'Can you make it?' I wasn't thinking how do I make the match better," Flair stated.
Ric Flair followed Shawn Michaels' cue in his retirement match
Despite being regarded as the "ring general," Flair let flustered during the match. This was not only his last match but also his family was there. Flair said previously how he suffered from anxiety throughout his career. Hence, he faltered internally during the match.
ADVERTISEMENT
Article continues below this ad
"I was what we call a ring general. I knew where I was and I never knew but less than by a foot where I was in a ring, I knew what to do to get the crowd going, I knew what to do to make them mad, I knew how to make them laugh."
"And that whole night, I just went saying 'You can get through this. Just listen to Shawn, just listen to Shawn.' And we got through it," Flair revealed. However, when he looks back at it now, he knows he could be so much better in the ring.
ADVERTISEMENT
Article continues below this ad
Indeed, the match became one of the greatest matches in WrestleMania history with the rare crowd ovation. Both opponents consider each other one of their best in-ring opponents. Flair and Michales are both implicitly attached to the business and make occasional appearances on TV.