WWE Legend Comments on NBA Legends' Suspension After Punching Assistant Coach During Michigan Wisconsin Game
Published 02/25/2022, 11:26 PM EST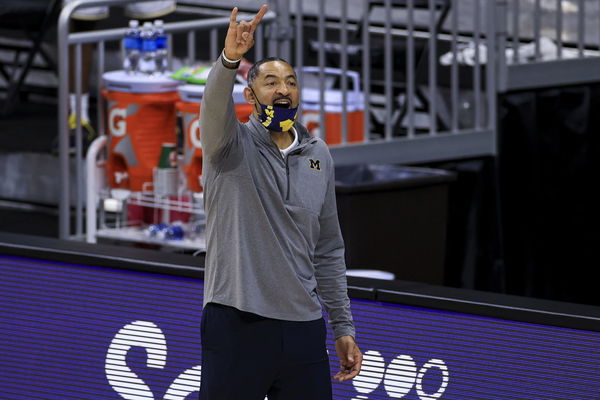 A brawl had broken out in college basketball following a Big Ten matchup between Michigan Wolverines and Wisconsin Badgers. It started at the handshake line where Juwan Howard (head coach of Michigan) and Greg Gard (head coach of Wisconsin) exchanged words. The incident got attention and two-time WWE Hall of Famer Booker T and Brad Gilmore gave their two cents on the same.
ADVERTISEMENT
Article continues below this ad
The host of Reality of Wrestling, Brad Gilmore, asked Booker T about his opinions on Juwan Howard's five-game suspension.
ADVERTISEMENT
Article continues below this ad
Booker T responded, "I actually think it was good. We got to get past just canceling people and ending their careers for mistakes. It was a mistake. It was a heated moment, heated conversation. Things got out of hand, and hopefully, he'll learn from this mistake."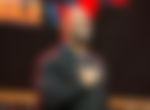 Booker T hopes NBA legend Juwan Howard will learn from his mistakes and not repeat such an action, but added, "If it happened again, he didn't learn from it, and then the punishment should be just dished out accordingly, but I think it was a proper sentence, seriously"
What exactly did Michigan's coach Juwan Howard do?
NBA legend Juwan Howard was upset about a late timeout by the Badger's coach Greg Gard. Michigan Wolverines were 15 points down with 15 seconds left on the clock. Gard ignited the heat at the handshake line, but Michigan's head coach Juwan Howard accelerated it.
ADVERTISEMENT
Article continues below this ad
In just a few seconds, Juwan Howard lost his temper and landed what appeared to be an open-handed swinging slap to the face of Badger's assistant Joe Krabbenhoft.
The aftermath of Juwan Howard's action led The Big Ten Conference to suspend him for five games. They also fined head coach of Wolverines $40,000 for hitting assistant Joe Krabbenhoft.
ADVERTISEMENT
Article continues below this ad
Watch This Story: The Undertaker to Stone Cold Steve Austin: WWE Superstars With The Most Eliminations in Royal Rumble History
What did you make of WWE Hall of Famer Booker T's views regarding the incident at the Big Ten Conference game and the decision? Let us know in the comments section.