In a recent post on Twitter, former WWE Superstar Kairi Sane sent a heartfelt short message to her best friend Asuka, following her departure from the company.
Kairi Sane recently announced that she would be leaving WWE to return to her family in Japan. This would mark the end of a three-year journey for the NXT product who made it big. 
She fought her last match against SmackDown Women's Champion Bayley and won, thus ending her career on a positive note. WWE later revealed a final message that Sane left for her fans at WWE.
Heartbroken by her absence, Asuka posted the following on Twitter.
Where is Kairi? Kairi?

— ASUKA / 明日華 (@WWEAsuka) July 31, 2020
Kairi's best friend obviously misses her as they had very good chemistry together. She and Asuka easily gel with each other, but all good things come to an end.
Kairi Sane did not leave her best friend hanging
Replying to Asuka, Kairi Sane shared the following tweet with a touching message and picture.
My heart is always with you!😭❤️ https://t.co/iqk4VFFs43 pic.twitter.com/acKwcKGM4t

— KAIRI SANE (@KairiSaneWWE) July 31, 2020
Kairi Sane was undoubtedly one of the biggest talents coming out of NXT. She won the May Young Classic Tournament, the NXT Women's Championship, and the WWE Women's Tag Team Championship with Asuka. 
Sane's determination and passion for the sport played out very well in the ring. Her aesthetic appeal and character took WWE fans by storm and she soon became a main roster talent.
Her departure from WWE is not by any means the end of the road for her professional wrestling career. In her home country of Japan, she will indeed continue wrestling for companies there for a few more years before she officially retires.
Seeing Asuka and Kairi Sane split up was definitely one of the saddest things this year. The bond these two share has made their tag-team fun to watch.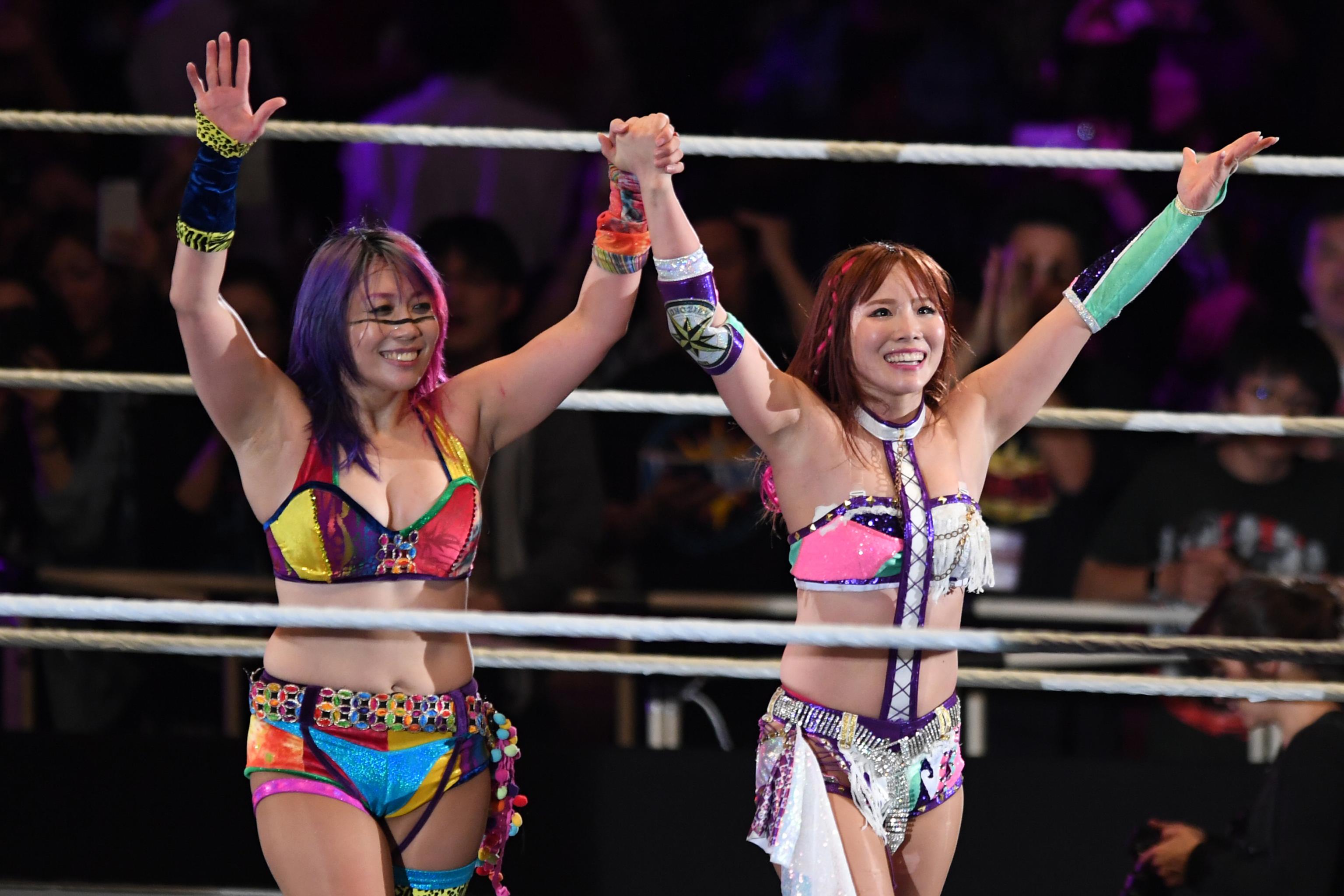 The Kabuki Warriors are no more, but Kairi Sane is definitely on her next journey. As she rightfully says in her farewell video, "I am a pirate, so never stop voyage, right?" 
Source: Kairi Sane Twitter