Keith Lee Suffers Another Disheartening Loss After a Hard Fought Battle on WWE Raw
Published 12/14/2020, 10:24 PM EST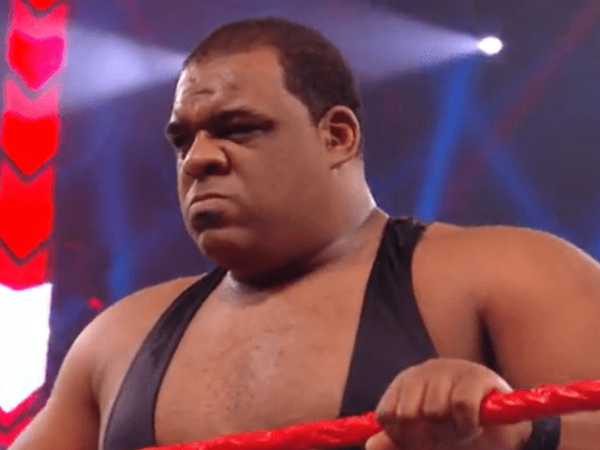 ---
---
Keith Lee had an encounter with The Miz and John Morrison backstage on WWE Raw, and he successfully dominated them. Coming to the ring, the tables turned and 'The Limitless One' could not secure the win.
ADVERTISEMENT
Article continues below this ad
Keith Lee entered the ring first, followed by The Miz and Morrison.
ADVERTISEMENT
Article continues below this ad
At the beginning of the match, when all three Superstars were energized, it was raining punches and strikes. It started with Lee taking a shot at Morrison, which got retaliated with The Miz and Morrison attacking Lee.
However, the behemoth overpowered both of them.
Keith Lee tried, with all his might, to emerge victorious. In fact, there was a point in the match when Miz and Morrison were on the floor while Lee stood strong in the ring.
However, Lee was soon attacked by The Miz and John Morrison together. Even though he refused to give up, it was evident that they were going to break him. Finally, Lee used Morrison to put The Miz down by slinging him with his legs.
At the end of it, The Miz attacked Lee's knee to bring him down. Morrison capitalized on the opportunity and took a leap to fall on top of Lee. The Miz provided sufficient assistance for them to secure the win over Lee.
Did Keith Lee deserve to suffer the defeat?
The match was a great watch. However, the question remains that if storylines did not exist, then Keith Lee probably would have taken down both The Miz and John Morrison.
However, the fact that the company kept Lee as the runner-up for the match has something to do with Vince McMahon's comment about the Superstar.
ADVERTISEMENT
Article continues below this ad
In recent events, Vince McMahon sent Lee back to the Performance Center to work on his in-ring skills. Even though Lee is considered being one of the better Superstars in the locker room, McMahon believes otherwise.
ADVERTISEMENT
Article continues below this ad
WWE may have written the ending of the match in this way to support Vince McMahon's claims about Keith Lee.