Ken Shamrock Details His Experience of Working With Dwayne "The Rock" Johnson Inside the WWE Ring
Published 06/29/2021, 12:48 PM EDT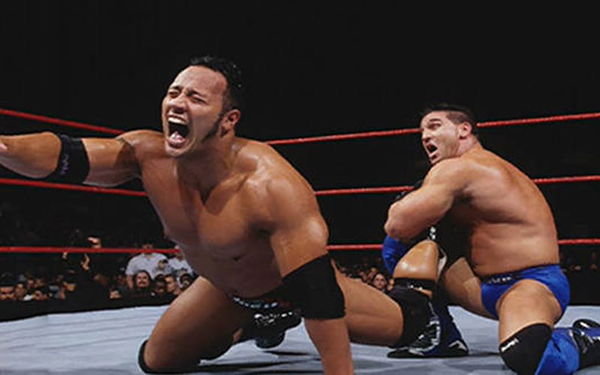 UFC Hall of Famer, Ken Shamrock, recently had some words of praise for WWE Legend, Dwayne "The Rock" Johnson, saying that he was a "sponge" back in his wrestling days.
ADVERTISEMENT
Article continues below this ad
'The World's Most Dangerous Man' was a special guest on Kurt Angle's podcast, Kurt Angle Show, where the host asked him about the time when he shared the ring with The Rock. Shamrock simply said – "we had great matches".
Ken Shamrock explains his relationship with The Rock
ADVERTISEMENT
Article continues below this ad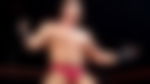 Over time, many athletes jumped ship from MMA to pro-wrestling and vice versa; but no other transition was as smooth as UFC legend Shamrock's.
He was with WWE for only 2 years, but he didn't need any introduction. With his proven fighting skills, it was just a matter of time until the American moved up the ladder of pro-wrestling.
When the Olympian asked Shamrock about his numerous encounters with The Rock, he replied that he was professional inside the ring and knew what he was doing.
"He was like a sponge. He was learning a whole lot. He came in with the Nation [Nation of Domination] and was kind of covered up and didn't get to let his mic skills shine or his character or personality shine because there were a lot of characters there. I think once he got pulled out and they gave them the mic and put him in the program with me, I thought his skills and tremendous ability to use the mic really started to shine."
"He's a professional and pays attention to details. We had great matches – I mean really tremendous matches. And for that, I truly appreciate the time I had with him." Shamrock said on the podcast.
Highlights of Ken Shamrock's WWE tenure
Shamrock made his debut in WWE (then WWF) in February 1997. Remarkably, his captivating striking skills were unseen in a pro wrestler back then, and Shamrock surely made some heads turn his way.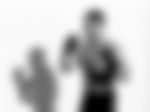 He was first involved in the angle with 'Stone Cold' Steve Austin and Bret 'The Hitman Hart, where he was the special guest referee for their legendary Submission Match. 'The Hitman' eventually won this match by technical knockout.
Notably, Ken Shamrock gave a belly-to-belly suplex to Bret which popped the entire audience even more.
His
His most memorable moment came at WrestleMania XIV, where he challenged 'The People's Champ' for his Intercontinental Championship.
After taking months of humiliation, Shamrock decided to lay waste to the champion. He put him in The Ankle Lock and won the match via submission, but the snapped Shamrock didn't care anymore.
The referee had no other choice but to reverse the decision and make The Rock champ once again.
ADVERTISEMENT
Article continues below this ad
Whenever the fans remember the iconic 'Attitude Era,' the name of Ken Shamrock pops up every time. The Most Dangerous Man was inducted into Impact Hall of Fame last year by none other than the 'Great One' himself.
ADVERTISEMENT
Article continues below this ad