"Get the F**k Off Stage": Dwayne Johnson Rudely Dismissed Top Hollywood Star But What Happened Later is Unbelievable
Published 08/08/2022, 9:00 AM EDT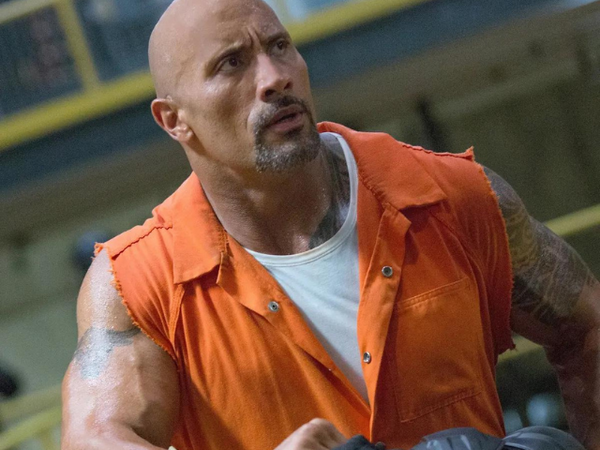 Dwayne Johnson is one of the biggest actors and the most lovable person in Hollywood. However, there is an instance when he has been rude to someone. Surprisingly, once DJ rudely told a top Hollywood star to get off the stage.
ADVERTISEMENT
Article continues below this ad
Johnson shared the story a few days ago, in an interview. But this incident only led to something good and unexpected in his life.
ADVERTISEMENT
Article continues below this ad
A few days ago, while promoting his movie DC League of Super Pets on Buzzfeed, Dwayne Johnson and Kevin Hart took the BFF test. There they remembered the first time the Jumanji actors met.
Dwayne Johnson recalled the story saying, "But when we did meet, I remember where it was. It was a comedy club in Philly. It was 2:00 AM, and you were on stage, remember that? I was like, "You f**king s**k". And you were like, 'Hey, hey, hey, who is (this)? Hey, come on, I can't see you because of the light.' Get the f**k off stage! 'Hey, hey, it's a part of the event'  (act)."
The comedian didn't stop laughing while Johnson was narrating the entire story of that Philly Club. Hart said he remembers that night but didn't know it was The Rock yelling from the audience. Moreover, the former WWE champion confirmed it was him. As the famous Hollywood BFFs are known to poke fun at each other, most of such stories are clearly made for jokes.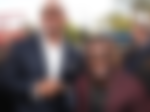 Prior to Johnson recalling this hilarious story, Hart told his version of where they met for the first time. According to him, they met at WrestleMania in a match between Hulk Hogan and Ric Flair.
Hart reminisces, " I saw you, front row. I was young, you weren't, I mean a hungry wrestler. I'm a kid and you are a lot older than me. And I was like, ' Man I just wanna tell you, I love you dude. One day we are gonna work together. You was like (Clicks), 'All right kid'".
Moreover, what happened after these two meets was their amazing friendship that not many had expected. And here, Hart was just mocking his best friend by telling this story, obviously with made up jokes, just like DJ did. In fact, Hogan and Flair never had a match at WrestleMania. However, there is no arguing that this duo always succeed in making everyone laugh and entertained.
How many movies have Kevin Hart and Dwayne Johnson done together?
Dwayne Johnson and popular comedian Kevin Hart have done some amazing work together. The unique chemistry between them does not just exist in real life, but in movies, too.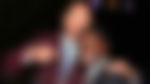 Johnson has acted in over 40 movies till now in his Hollywood career since 2002. Moreover, he has shared the screen in four movies with his buddy Kevin Hart, with one of them being a cameo appearance in Hobbs and Shaw.
ADVERTISEMENT
Article continues below this ad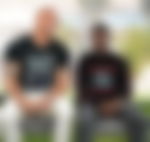 The fifth one just got released on July 29, 2022, which is the DC League of Super-Pets. Also, after Johnson's Black Adam, there will be more DC films he is a part of and the Super-Pets can also have sequels in which both of them could reunite. 
Furthermore, the next installment of Jumanji is also in the planning stage. If this movie gets confirmed, it will be their sixth movie together as well. 
ADVERTISEMENT
Article continues below this ad
Watch this story:-  Dwayne Johnsons Daughter Simone to The Undertakers Daughter Kaia – Meet Daughters of Top WWE Stars
Did you watch DJ and Kevin Hart's DC League of Super-Pets? And have you enjoyed watching this duo on screen? Share your thoughts on the comments.