"Kevin is a Fraud"- Aleister Black Explains his Surprise Heel Turn on Raw
Published 09/16/2020, 1:58 PM EDT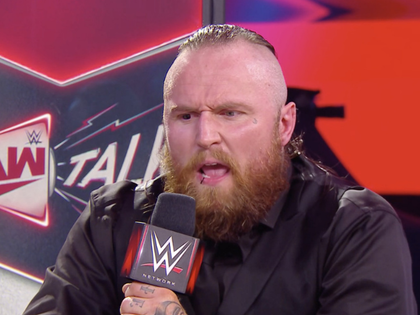 ---
---
Aleister Black turned heel a couple of weeks back, and it is said that the reason is Kevin Owens. As a matter of fact, Black explains the reason behind his attack on Owens during The KO Show.
ADVERTISEMENT
Article continues below this ad
Black is of the opinion that Owens is nothing short of a fraud. There have been times when he did not turn up that led to Black getting injured. Hence, it was time for him to show him the repercussions of not living up to expectations.
"Kevin is a fraud, who hides behind his family as an excuse for everything. He did not show up on an episode of Raw, due to which my eye was damaged by Seth [Rollins] and Murphy.
ADVERTISEMENT
Article continues below this ad
"And the WWE Universe forgives him and makes me out to be the bad guy for attacking him? If I jump into the fire for another man, I expect him to do the same for me."
Black makes another claim about Owens
Retribution continues to wreak havoc throughout WWE Raw. In fact, the faction has made an appearance in every episode since its inception. Even though all members haven't been revealed, Aleister Black is of the opinion that Kevin Owens is one of the members.
As per Aleister Black, his feud with Kevin Owens would have come to an end had it not been for Retribution. Now, he probably wouldn't have felt that Owens is a part of the faction if the interruption by the faction arrived at another time during the match.
Retribution interrupted the match using flickering lights right when Black had Owens under his thumb with his patented finishing move. When the lights flickered, Owens took the opportunity of the distraction to take Black down for the fall victory.
"If those lights didn't flicker, if RETRIBUTION didn't get involved, I would have finished him and our rivalry for good. Now, I feel I need answers from Kevin because maybe he just revealed something himself. Maybe he's a part of RETRIBUTION."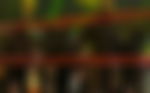 Aleister Black believes his defeat was planned from before
In fact, his primary issue is with the timing. He believes that since Kevin Owens is a member of the faction, they helped him secure the victory. Moreover, Black is certain that this event isn't a coincidence, but a planned move.
"RETRIBUTION has been causing chaos for weeks, and they just happen to show up when I nearly had Owens pinned? It is too much of a coincidence. I have to get answers. And I assure you, I'm going to her proof that Owens is a member of RETRIBUTION."
ADVERTISEMENT
Article continues below this ad
Aleister Black has now taken it upon himself to prove that his nemesis is in fact a part of the chaos-causing-mask-wearing legion.
"I'll find out the truth sooner or later, and I'm going to find out and get that proof. If I has to be the bad guy because of it, I'll take that gladly."
The names are getting revealed slowly but steadily. Hence, if Kevin Owens is a part of this faction, he might want to start becoming aware of his surroundings.
ADVERTISEMENT
Article continues below this ad