Kevin Owens Surprises Fan With Genuine Advice, Reveals WWE Legend Played Catalyst
Published 11/03/2021, 8:15 AM EDT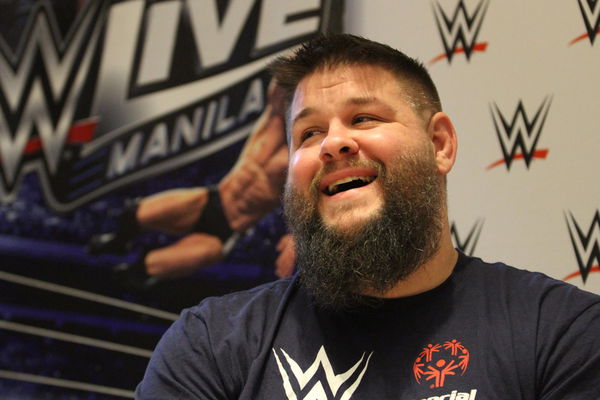 ---
---
WWE superstars become a fan favorite not only for their impressive skills in the ring but also because of their interactions with the fans. Apart from interacting with the fans in the ring, the wrestlers also show some extremely sweet and caring gestures towards their beloved WWE universe. Kevin Owens is one such superstar who recently set an example of this by his actions.
ADVERTISEMENT
Article continues below this ad
Recently, a fan posted a video on Twitter where he is performing a move from Owens' set of moves. The person claimed himself to be an aspiring pro wrestler from North Wales and asked for Owens' thoughts and opinions on the video. Owens quickly retweeted the video, much to the surprise of the fans.
The WWE superstar claimed the move to be very well executed and wished him good luck on his journey. But the WWE superstar also had something else to reveal. Later in another tweet,
Owens
revealed he too sent an e-mail to a WWE legend seeking advice during the start of his career. The WWE legend was none other than Lance Storm.
ADVERTISEMENT
Article continues below this ad
No problem.

I'm sure he doesn't remember this but when I was starting out, I sent @LanceStorm an e-mail once or twice through his website asking for advice. He took the time to answer me and it meant a lot. That always stayed with me.

Be safe, man! https://t.co/PVXE5uaNIL

— Kevin (@FightOwensFight) November 3, 2021
The WWE legend took the time to reply to Owens and provided him with some valuable advice that would always stay with him. Owens revealed that it really meant a lot to him that day. Well, gestures like this make the wrestlers more special in the eyes of the fans, irrespective of their skill set in the ring.
Watch This Story: WWE Raw Results: Becky Lynch Cheats to Retain Title, Big E Defeats Kevin Owens, and More!
Fans wanted Kevin Owens to challenge for the WWE Championship
Last week on Raw, we saw Kevin Owens, Rey Mysterio, Finn Balor, and Seth Rollins battle it out in a ladder match to determine the #1 contender for the WWE Championship. Though it was Rollins who emerged victoriously, some fans believed Owens should have come out as the winner.
Great match but once again wrong winner. Kevin Owens should've won this tbh. Rollins doesn't deserve this opportunity. He lost at a major ppv so he should fall at the back of the line.

— ADITYA.Y.GUJARATHI (@Adi10_7) October 26, 2021
That whole match was KO highlights. Dude carried that bout bell to bell

— Nuuf 🇨🇦 (@blazedbayman) October 26, 2021
You guys got so many talented people, Don't get me wrong Seth Rollins is nice and all but damn give Kevin Owens a chance to be Wwe Champion, let Cesaro have an opportunity Sheesh 🤦🏽‍♂️ it's always the same people. I miss the old days😕

— Ruben Mejia 🇭🇳 (@KiLL3R_GOD156) October 26, 2021
ADVERTISEMENT
Article continues below this ad
Though Owens was the one who came out worst, yet he looked most likely to pick up the win. This week on Raw, we saw Owens coming out and claiming this point. The WWE superstar also declared himself to be the face of Raw.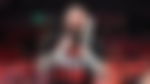 ADVERTISEMENT
Article continues below this ad
Owens fought Big E in a non-title match this week on Raw, but unfortunately, he lost. But he surely impressed the fans with his performance. With fans riding behind Owens, it will be interesting to see if WWE plans to add Kevin Owens to the title picture at Raw.