Kofi Kingston Shares the Positives of Getting Squashed by Brock Lesnar on WWE SmackDown
Published 07/26/2021, 10:55 AM EDT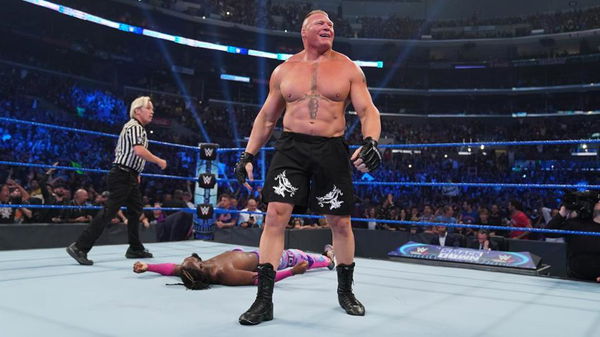 The beauty of the pro-wrestling business is that it gets the fans heavily invested in the match-ups. There have been several instances throughout history when the fans have shed their tears for a wrestler. This happened when Kofi Kingston won the WWE Championship at WrestleMania after all the odds stacked against him.
Kingston won the WWE Championship for the first time in his life at WrestleMania 35 against Daniel Bryan and put an end to 'Kofimania', becoming the first African-born WWE Champion in history, as well as WWE's 30th.
ADVERTISEMENT
Article continues below this ad
Watch this story: LeBron James to Giannis Antetokounmpo: NBA All-stars That Appeared in WWE
Kingston wasn't any transition champ, he defended the title against Daniel Bryan on the May 6 episode of Raw. He also defended the title against top superstars of the company like Kevin Owens, Dolph Ziggler Samoa Joe, and Randy Orton.
Kofi Kingston talks about the time he lost the WWE title to Brock Lesnar
Kington was an entertaining champ, earlier in his career, the WWE always portrayed him as a mid-carder who would win mid-card titles and tag titles. But his singles run proved the potential he carried with him.
On an episode of SmackDown in September, Brock Lesnar approached Kingston and challenged him for his title. The two wrestlers met on the 20th Anniversary of SmackDown where Lesnar defeated Kingston in 9 seconds to win the championship, ending Kingston's reign at 180 days.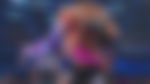 ADVERTISEMENT
Article continues below this ad
Sitting with Battleground Podcast, Kingston talked about the night when he was squashed in a title match against Brock Lesnar, he told that he did not expect this kind of reaction from the fans.
It surprised him he made the WWE Universe believe he will never lose the title, he later confessed that if it was up to him, he would have done things differently. (H/T: WrestkeTalk)
"I think the positive is that I realized how much people are behind me. Even still, people are mad about the way that the title reign ended, especially being that it came about so magically and organically, but it happened to be the direction that the company wanted it to go. What are you going to do? You go to your job and you either do it or you don't. I don't really have much of a choice, but I just try to focus on the future, and cement my legacy by the actions that I can control." Kofi concluded.
ADVERTISEMENT
Article continues below this ad
Kofi Kingston challenged Bobby Lashley for his WWE title at Money in the Bank, where Bobby won the match in a dominant fashion.