WWE Champion Bobby Lashley's Win Streak Halted in Shocking Defeat on Raw
Published 05/17/2021, 11:41 PM EDT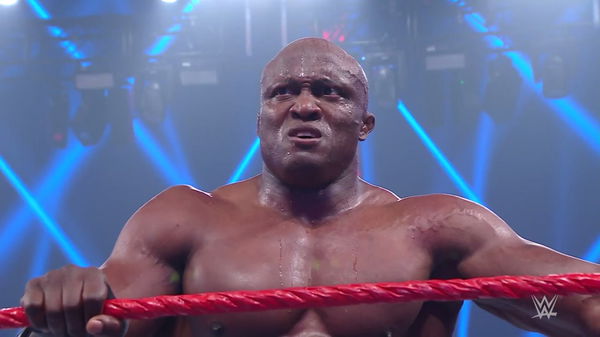 ---
---
WWE Raw ended with a huge non-title open challenge from WWE Champion Bobby Lashley. Some expected Sheamus to answer the call, while some thought it'll be Damian Priest, but we got a great surprise. Kofi Kingston did the impossible and put his name in Bobby Lashley's loss column.
ADVERTISEMENT
Article continues below this ad
Kofi Kingston pins WWE Champion Bobby Lashley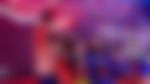 ADVERTISEMENT
Article continues below this ad
At the start of the show, Bobby Lashley celebrated his huge WWE Title defence at WrestleMania Backlash against Drew McIntyre and Braun Strowman. He capped off the celebrations with an open challenge to any member of the Raw roster, except Strowman and McIntyre.
After winning their respective matches, Sheamus and Damian Priest teased answering Lashley's challenge, but we got someone totally surprising. Hot of a big win against Randy Orton earlier on the show, Kofi Kingston walked out to answer Lashley's challenge.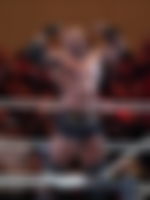 Lashley weathered Kofi's early storm and wore him down. He then got complacent and began showing off, hitting a vertical suplex with added theatrics for a nearfall. He clearly underestimated the former WWE Champion, and it came back to bite him.
Xavier Woods distracted Lashley, allowing Kofi to get in some offence. He spiked Lashley on the ring apron with a DDT, but the WWE Champion easily slammed Kofi back to the mat for another nearfall. With Kofi on his shoulders, Lashley looked to end things, but Woods pulled him down. While the referee sent Woods to the back, Drew McIntyre emerged.
MVP tried to smash Kofi's head with his cane, but McIntyre intercepted and hit Lashley with it. Taking advantage, Kofi rolled up the WWE Champion to give him his first pinfall loss since January.
Kofi beat Randy Orton and Lashley on the same night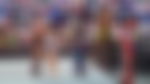 ADVERTISEMENT
Article continues below this ad
Just like in the gauntlet match that shot him into the main event scene in 2019, Kofi Kingston put on another classic performance on Raw. His night began with a daunting challenge to Randy Orton and ended with him pinning the WWE Champion.
During his match with Orton, Xavier Woods proved his mettle at ringside, distracting the Viper with his trombone. This allowed Kofi to roll up Orton for a huge win. The win against Orton was a personal one, especially since the Viper is one of Kofi's biggest rivals in WWE.
With wins over the current and a former 14-time World Champion, Kofi is on top of the world. We'll see if WWE grants Kofi a shot at the WWE Championship, the title he never touched again since losing it in 2019.
ADVERTISEMENT
Article continues below this ad