Kurt Angle Compares a Current WWE Storyline To His Famous Storyline With The Undertaker
Published 05/06/2021, 10:27 AM EDT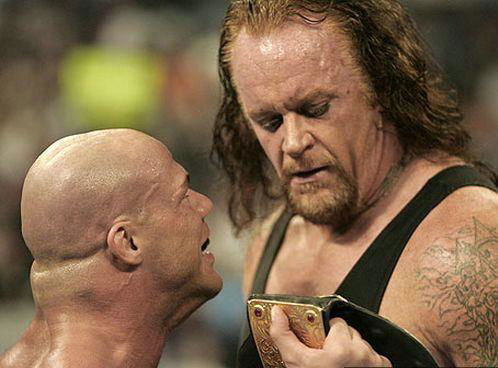 ---
---
Kurt Angle and the Undertaker are one of the lesser remembered duos of the Attitude Era. Both wrestlers had great chemistry with each other, be it working as a team or against one another. WWE has tried to replicate the duo ever since, and RK"BRO" is the closest to it.
ADVERTISEMENT
Article continues below this ad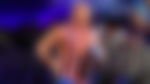 Kurt Angle on Twitter
ADVERTISEMENT
Article continues below this ad
On May 6, 2021, the WWE Hall of Famer and Olympic gold medalist, Kurt Angle, put out a tweet, praising the duo of Randy Orton and Matthew Riddle.
The tweet read, "Enjoying the storyline between Randy Orton and Matthew Riddle… reminds me of the time I annoyed Undertaker– great stuff! #itstrue"
Kurt attached the tweet with a combined picture of both the duos. The above half of the picture shows the Undertaker and Kurt Angle while the bottom half shows Randy and Matthew.
Angle compares the current duo with the past and states that he is thoroughly enjoying their chemistry on screen.
In the picture, 'The Viper' looks visibly annoyed by the 'Original Bro', similar to Undertaker who looks visibly annoyed by Kurt Angle. In the picture, Angle was trying to imitate the 'American Badass' gimmick that the great Mark William Calaway was doing at the time.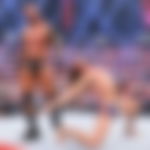 Undertaker's Tag Team
The tag-team between Mark Henry & MNM Vs. Kurt Angle & The Undertaker was a great
matchup
. When asked about how Kurt liked working with '
The Phenom
' as a tag partner this instance, he replied,
"It was great. The Undertaker was awesome. You know anytime you can tag team with Undertaker you know you're in a good spot and he's so seasoned. And just you know, he has so much experience, the match is more methodical when you have Undertaker in there. So it slows down a little bit more, and it tells a better story. And even in tag matches, he's able to produce the athletes in the ring to do better and tell a better story.
"And if they're going too fast, we'll say slow down! slow down, you know, but sell for me you know just take your time. Don't rush things so I you know the thing is and you when you tag with Undertaker you know you're going to get a lot of time, right? So you know the office is going to give you as much time as you need that's always a good thing you always want more time than less time."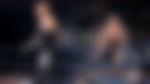 ADVERTISEMENT
Article continues below this ad
What are your thoughts on the duo? Comment down below and let us know!
ADVERTISEMENT
Article continues below this ad