Kurt Angle Explains How He Turned Down a $5 Million Offer From Vince McMahon to Work in WWE
Published 02/17/2021, 12:43 AM EST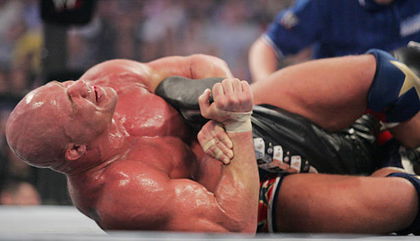 ---
---
Being an amateur wrestler, Kurt Angle had a natural aversion towards the WWE. Even though he eventually signed for the company, he turned down a massive deal by the company. WWE offered the Olympic Gold Medalist a whopping $5 million contract for ten years, but he turned it down instead.
ADVERTISEMENT
Article continues below this ad
Kurt Angle turned down huge WWE deal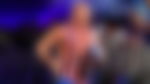 ADVERTISEMENT
Article continues below this ad
Angle debuted in WWE in 1999, wrestling Shawn Stasiak at Survivor Series. However, his relationship with the company began a couple of years prior to his debut.
After winning gold at the 1996 Olympics in Atlanta, WWE offered a huge contract to Kurt Angle. At $500,000 for ten years, Angle was set to earn $5 million in ten years. Given his celebrity status after winning gold at the Olympics, it was quite a hefty sum.
On the Kurt Angle Show, Angle explained why he turned down the contract.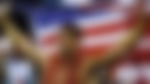 "It was a half a million a year for 10 years. So it's a $5 million, you know, deal. That's, that's guaranteed, you know, you make more if you work more stuff. But I, you know, I never had money. So this was, like a godsend. I was like, Oh my gosh, I'm gonna be rich."
Despite that feeling, Angle's aversion towards pro-wrestling led to him not taking the deal. Angle's father and brothers were labourers, and they lived a life of poverty. "So we never had money. So this was the first time I was, it was looking me in the eye and I was like, Oh, my gosh, I got I have to do this."
"It was really difficult to pass up. You know, seeing that type of money. At the time when I never had money was incredible. I was overwhelmed."
The best rookie year in wrestling
ADVERTISEMENT
Article continues below this ad
Before AJ Styles and Ronda Rousey had incredible rookie years in 2016 and 2018 respectively, Kurt Angle had the best rookie year in WWE history.
The Olympian debuted as a face, but the fans disliked him, forcing him to turn heel. Within three months of debuting, Angle won both Intercontinental and European Championships. He even labeled himself the 'Eurocontinental' champion.
Angle won the 2000 King of the Ring, after which he challenged the Rock for the WWE Championship. In shocking fashion, Angle beat the Rock and won the WWE Title. In one year, Angle won the WWE, Intercontinental and European Championship. No one came close to achieving his level of greatness.
ADVERTISEMENT
Article continues below this ad