Kurt Angle on Stephanie McMahon Declaring Linda McMahon Mentally Unstable: "That's How It Was"
Published 12/28/2021, 12:00 PM EST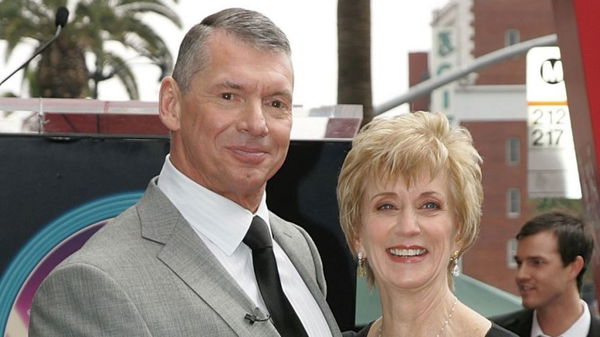 ---
---
The Attitude Era was a crazy time to be a wrestling fan. The Monday Night Wars were at their peak. Various new superstars were debuting, and some wild storylines were taking place. Even WWE Chairman Vince McMahon never shied away from a controversial storyline.
ADVERTISEMENT
Article continues below this ad
Back in the early 2000s, the WWE creative team green signaled a rather bizarre storyline. This involved Vince McMahon's wife, Linda McMahon, who was claimed to be "mentally unstable".
This storyline involved the drama between the McMahon family. From Vince McMahon, his wife Linda McMahon, and their children Stephanie and Shane McMahon all were involved.
ADVERTISEMENT
Article continues below this ad
Now, there have been various storylines from the past that didn't sit well with the audience. However, given the wrestling product back then, the storylines were all over the place.
Kurt Angle admits that Vince McMahon was a bit fickle
Speaking on the latest episode of his podcast 'The Kurt Angle Show', the WWE Hall of Famer admitted that the storylines back in the day were sometimes out of line.
And the WWE creative department was oftentimes fickle with their decision makings. Now, Kurt himself has been involved in such bizarre storylines, which he never intended to do.
Watch This Story: Roman Reigns' Spear to Brock Lesnar's F5: Most Devastating WWE Finishers of 2021
Eventually, he confessed that it was the Attitude Era, and this era was the one when the WWE produced the most storylines in the industry's history.
ADVERTISEMENT
Article continues below this ad
"The creative seem really fickle, you know, was changing all the time. The storylines were getting out of control. I mean, it was the Attitude Era. And that's how it was at that particular time. And there are a lot of storylines going on. The Attitude Era had the most storylines in the history of the business." Angle confessed.
Ever since the product turned PG to attract younger audiences, Vince McMahon has never allowed his wrestlers to make any over-the-top remarks on the microphone. Even the storylines have toned down quite a bit.
ADVERTISEMENT
Article continues below this ad
What did you think of this storyline? Do you think the WWE could do such a storyline today? Let us know.