Kurt Angle Praises AEW But Notes He'll Always be a WWE Fan for This Unique Reason
Published 10/04/2021, 8:45 AM EDT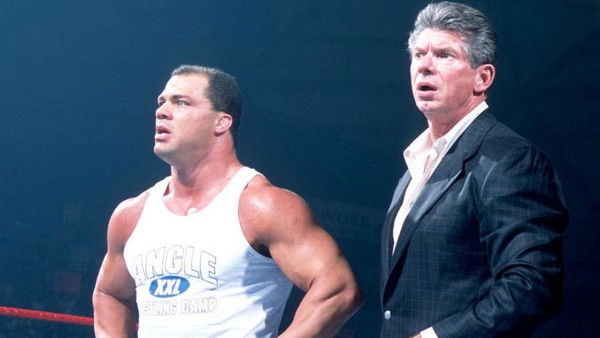 ---
---
Kurt Angle seems to be in WWE's corner in the battle between WWE and Tony Khan's AEW. This is a great time for wrestling fans, as there is some serious competition now for WWE as AEW is truly on the rise.
ADVERTISEMENT
Article continues below this ad
With AEW's rise in viewership and popularity, we are in for some great wrestling action. It is indeed a great time for all the wrestling fans in the world. Kurt Angle is a WWE Hall of Famer. During a recent episode of The Kurt Angle Show, the WWE Hall of Famer admitted AEW is doing a making massive moves, but he is still a WWE fan.
He said," AEW is doing a great job. I am still a WWE fan, always will be." Further, Kurt Angle that Vince McMahon never forgot him and he will always be loyal to WWE.
ADVERTISEMENT
Article continues below this ad

He added, "But you know I'm always loyal to those guys and it's because Vince never forgot about me."
With AEW bagging in big superstars like CM Punk and Daniel Bryan, it will be interesting to see how Vince McMahon responds to the challenge.
Watch This Story: The Undertaker, John Cena and More: WWE Superstars Who Defeated Brock Lesnar With Iconic Finishers
Kurt Angle turned down his UFC offer after leaving WWE
Kurt Angle is a household name in the wrestling world. Over the years, Kurt has achieved a lot of titles and awards. Not only was he a champion in WWE, but he also showed his skills in Impact Wrestling (Previously known as TNA). He even captured the TNA World Heavyweight Championship six times.
But, there were also rumors of him joining UFC after he left WWE in 2006. But that move never happened despite Kurt's desire to be in the UFC octagon.
ADVERTISEMENT
Article continues below this ad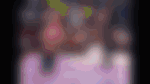 Previously, Kurt was seen talking about his failed move to the UFC octagon on the Kurt Angle Show. After his WWE release in 2006, Dana White put forward an offer for Kurt angle, but ultimately he did not accept it.
Kurt admitted that following his exit from WWE in 2006, Dana White gave him a good deal to join UFC. But 'The Olympic Gold Medalist' wanted to fight and wrestle both at the same time.
ADVERTISEMENT
Article continues below this ad
Unfortunately for him, White could not agree to the fact that Angle will continue to wrestle and fight at the same time. Kurt angle himself claimed it was a stupid idea to do both, but that is what he wanted. So, he had to reject Dana's UFC offer.