Kurt Angle Reveals the Move He Retired After Botching It at WrestleMania 21 Against Shawn Michaels
Published 02/18/2021, 8:30 AM EST
---
---
At WrestleMania 21, Shawn Michaels and Kurt Angle wrestled one of the best matches of all time. The near thirty-minute war ended with HBK tapping out to the Ankle Lock, giving Angle his biggest win in WWE. However, there was one unfortunate incident from the match that hampered the legend's satisfaction.
ADVERTISEMENT
Article continues below this ad
Kurt Angle reflects on a brutal spot against Shawn Michaels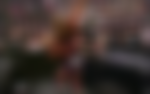 ADVERTISEMENT
Article continues below this ad
Angle and HBK wrestled a perfect match, filled with heart-stopping nearfalls, brilliant wrestling, and big moves. Approaching the midway point of the match, Angle tried to suplex HBK through the announcer's table, but he avoided the move. Angle comes back with an Angle Slam attempt, but instead of smashing HBK against the floor, he dumps him back first against the ring post.
On the Kurt Angle show, the Olympian reflected on the dangerous move.
"Well, he didn't hit his hamstring. He hit his a**. I didn't have him lined up properly, and I went backward and Shawn; it was a little lower on his body, but it did the job. It made sense. There was nothing wrong with the move, whether I hit his lower back or his a**. I think the fans got an idea of what I was trying to do." (H/T SK Wrestling)
Angle retired the move after the match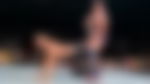 Despite botching the spot, it got an amazing reaction from the crowd at the Staples Center. It was HBK's idea to perform the spot, but Kurt retired the move because of the risk factor.
"But, it's a vicious move, and because I didn't hit it right, I never used it again. But it was great; actually, Shawn came up with the idea, and we used it because Shawn came up with it, and I thought it was awesome.
ADVERTISEMENT
Article continues below this ad
"I was like, 'You know, I can use this as a heat spot anytime I want to stop a wrestler, But when I didn't hit the move right, I decided not to use it anymore. So, that was the first and last time I used it."
WrestleMania 21 also featured three incredible matches that could've stolen the show, but Angle vs HBK stands out. On a card where Batista faced his former friend Triple H, Edge won the Money in the Bank and Undertaker faced Randy Orton, Angle vs HBK stole the show, and was easily the best wrestling match of 2005.
ADVERTISEMENT
Article continues below this ad