Kurt Angle Reveals What John Cena Told Him After Their Wrestlemania Match Fell Apart
Published 03/02/2021, 10:47 AM EST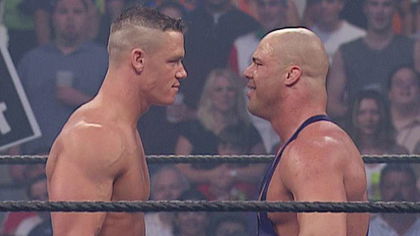 ---
---
Kurt Angle and Conrad Thompson briefly chatted about the former's wish to fight John Cena at WrestleMania 35 as his retirement match.
ADVERTISEMENT
Article continues below this ad
As per reports, Angle had approached Vince McMahon with the idea, but there was no response following his pitch to McMahon.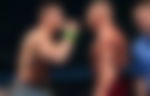 ADVERTISEMENT
Article continues below this ad
"I decided to go to Vince and you know, talk to him about it and you know when I had the meeting with him, I'm not sure if he event contacted John. I wasn't expecting John to be at WrestleMania. So, I went to Vince, you know, a good month and half before WrestleMania to tell him 'I want John Cena at WrestleMania'."
The WWE legend revealed why he specifically wanted to fight Cena for his retirement match.
"You know, he started out, I started out his career and I want him to end mine…. but it just didn't happen."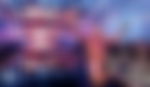 John Cena appeared at WrestleMania 35
Kurt Angle met John Cena at WrestleMania, and both of them cleared the air about the situation.
"I saw him at WrestleMania, I gave him a big hug because I haven't seen him in forever. You know, I told him 'I wanted him to be my match' and he said 'I know, it just couldn't happen.' I didn't ask him why."
John Cena appeared at WrestleMania 35 as Doctor of Thuganomics where he cut a promo with Elias. Apart from that, he didn't have a match at that WrestleMania.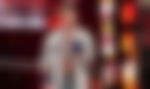 Kurt Angle praised Vince McMahon for his decisions
Conrad Thompson is of the opinion that if Angle was booked against Corbin, and John Cena was present too, Vince McMahon could have shuffled the deck to make Angle's dream retirement match a reality.
Additionally, Thompson believes WWE functions primarily around what Vince wants. Hence, if he's decided about something, there's no altering it.
However, Kurt Angle had a different opinion about Vince McMahon's psychology.
WATCH: When Vince McMahon Officially Ended the Monday Night Wars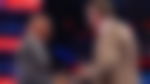 ADVERTISEMENT
Article continues below this ad
"He loves the attention, he loves making noise, he loves doing big things. You know, making it hard for fans to understand and confuse them every once in a while… basically being frustrated as a fan it makes you want to watch even more to see if they change.
"Vince does things on purpose. It's for a reason. It's not because he's being an a**hole. He really has a science to it. He's pretty smart."
Kurt Angle has a point here. Vince McMahon doesn't always come across as a saint, but regardless of what he does, more often than not, he manages to keep the audience's attention on WWE.
ADVERTISEMENT
Article continues below this ad