Kurt Angle Says He Found Success Much Quicker Than Chris Jericho in WWE
Published 08/11/2021, 1:42 AM EDT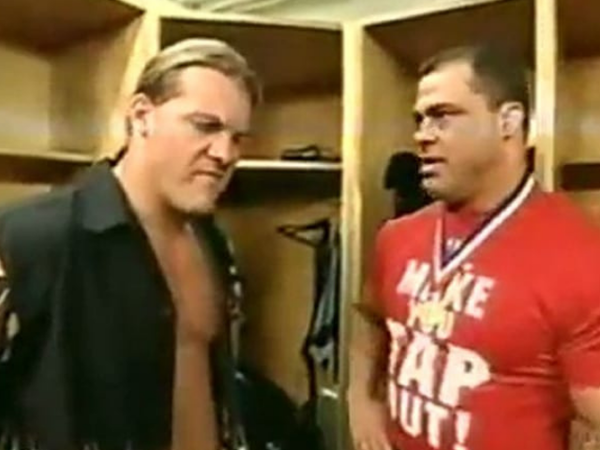 ---
---
Chris Jericho and Kurt Angle worked together when Jericho came over from WCW. However, Jericho had already been in the business a year longer than The Olympic Gold Medalist. Evergreen in nature, WWE decided to push Angle to the top.
ADVERTISEMENT
Article continues below this ad
During Angle's conversation with Conrad Thompson on The Kurt Angle Show, Angle revealed that it's possible Chris Jericho held a certain amount of jealousy about WWE pushing Angle instead of him. Nevertheless, Jericho had never been vocal about it.
Watch This Story: John Cena, Becky Lynch and More: Greatest Double Champions in WWE History
ADVERTISEMENT
Article continues below this ad
"Chris never talked about it, but I'm sure he thought about that. Because there's no doubt we both started around the same time. And you know, he came in from WCW, I started in WWE. Some of my first programs were with Chris Jericho. It seemed like I elevated a lot quicker."
"I was very very very new to the business and Chris had been wrestling for at least a year. I was just surprised that they didn't elevate Chris as quickly as they elevated me, for whatever reason it was. Maybe it's because he came in WCW, I don't know."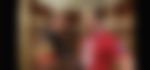 Not only did Kurt Angle not understand why WWE didn't push Chris Jericho, but also why the company didn't push Chris Benoit. Angle continued on his train of thought and included Chris Benoit into the mix as well.
"Those two guys have all the talent in the world. I always thought they would make it to the very top and they did. It took a little bit longer, and I'm not sure why."
Is Kurt Angle coming back to WWE?
ADVERTISEMENT
Article continues below this ad
If given the chance, The Olympic Gold Medalist could consider returning to the company. In fact, when John Cena confirmed his WWE return, Angle teased a return as well. The only reason was he wanted Cena to retire him, and to this day he wishes that match happened.
However, it won't be extremely easy to bring him back. Kurt Angle revealed there is one particular factor that will push him to consider a return to the squared circle. Whichever company fulfills that, he will definitely try to return to the ring with that company.
ADVERTISEMENT
Article continues below this ad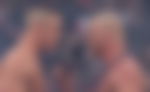 Keeping that in mind, Angle has severe injuries that could become worse if he injures himself again. Hence, he will need medical clearance prior to a return, which may not be completely possible.