Kurt Angle Shares Honest Reaction to His New WWE Theme Song in 2006
Published 08/15/2021, 12:43 PM EDT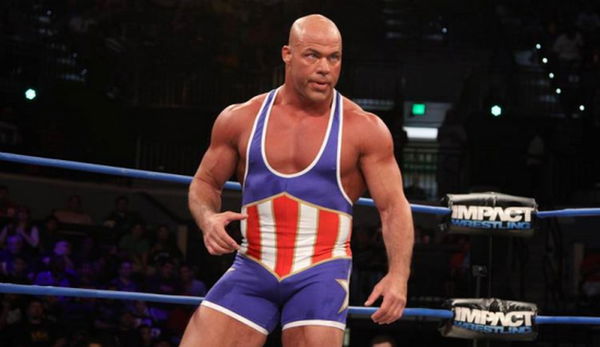 ---
---
Kurt Angle had an interesting entrance music in 2006. This was the same year he left WWE and joined TNA, where he had a great run as a pro-wrestler.
ADVERTISEMENT
Article continues below this ad
During his conversation with Conrad Thompson, Angle revealed that when he first heard his entrance music, he did not like it. However, as time passed, he started liking it.
"I didn't like it so much at first. But, the more I listened to it, the more catchier it got. I love my theme song, I love how catchy it is. It's a really cool song. It definitely represents who I was and I wouldn't change it, it's the best."
ADVERTISEMENT
Article continues below this ad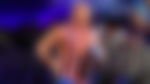 Watch This Story: John Cena to The Undertaker: WWE Superstars Who Took Out Two Opponents at a Time!
Kurt Angle reveals how much choice pro-wrestlers have with entrance music
While talking about his 2006 entrance music, The Olympic Gold Medalist spoke about the freedom WWE gives to the Superstars over entrance music. As per Angle, the company gives the Superstars freedom to express if they like or dislike the song, but they do not actually change too many elements in situations where the Superstars dislike it.
"They make a song for you and then you'll show up at the arena and they'll play it out loud for you in the arena. And you decide if you like it and if you don't. But, for the most part, they're basically saying 'hey, this is the music we made for you and this is the music you're going to have to use'. You can say you don't like it. They'll go back and re-edit.. for the most part it's going to be identical to the first time they make."
Vince McMahon did not want to bring him back after he left in 2006
Kurt Angle wanted to return to WWE in 2014. Unfortunately, Vince McMahon was unsure about bringing him back. However, he had to work to earn back McMahon's trust and finally returned in 2017.
ADVERTISEMENT
Article continues below this ad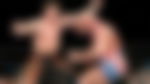 "I didn't have the choice to jump to WWE. They weren't ready to take me back. And I had to show that I could be consistent in my recovery. I always tried to get back to WWE. By 2014, I was making attempts and Vince wasn't interested. He just thought that my reputation at the time was not good, so I had to earn his respect back by staying clean for a few more years."
Eventually, he made it back to the company, and continued to work until WrestleMania 35, where his retirement match was against Baron Corbin.
ADVERTISEMENT
Article continues below this ad