"Lana Is Going to Be the New Champion"- Former WWE Superstar Miro Makes a Bold Prediction
Published 11/24/2020, 10:45 PM EST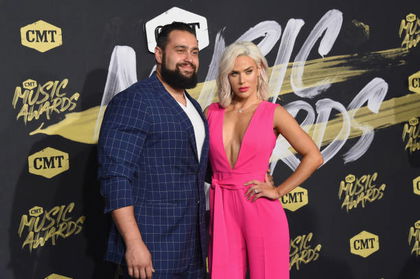 ---
---
At Survivor Series, Lana shocked the world by becoming the sole survivor in the women's Raw vs SmackDown elimination match. Lana was touted as the weak link in Team Raw, but still won the match by doing close to nothing. Her husband Miro reacted to her big match and makes a bold prediction about his wife.
ADVERTISEMENT
Article continues below this ad
Miro is confident about Lana's success in WWE
ADVERTISEMENT
Article continues below this ad
Miro and Lana watched the Chronicle episode together. "I watched it, watching her watch it for the first time ever," said Lana's husband. "I highly recommend the Chronicle, not because she's my wife but also because its really good," said Miro to the viewers of his live stream.
"Well she's the greatest thing to ever happen in professional wrestling, certainly not for the tables." Miro joked about Lana going through the announcer's table every week. He added, "I'm not going anywhere near the arena. I won't be backstage or in the crowd. I'll be in the hotel."
"Lana is going to be the new champion," said the former Rusev. Miro seems supremely confident of his wife's abilities and is sure of her success. "She's the toughest woman ever, we all know that."
Lana emerged victorious in shocking fashion at Survivor Series
Miro's confidence in his wife paid off as she proved the entire world wrong. No one would have imagined Lana would be the last woman standing at Survivor Series. Knowing WWE, and their crazy booking, Lana being the sole survivor was still unbelievable.
ADVERTISEMENT
Article continues below this ad
She had a short, impressive stint in the match, where she squared off with Natalya. Nattie and Lana have formed a special bond behind the scenes. In the Chronicle, Lana talked about how training with Natalya helped her deal with depression.
Lana was instructed to stand on the steel steps, and avoid entering the ring at all. Nia Jax and Shayna Baszler did most of the heavy lifting in the match. Bianca Belair was able to neutralize Nia and Shayna, but was ultimately counted out.
ADVERTISEMENT
Article continues below this ad
The count-out finish was an innovative one, but it drew the ire of WWE fans. Fans did not take kindly to Lana's victory, although some thought it could be a reward for the weeks of torture at the hands of Nia Jax.