Lana Leaves Fans in Splits Over Her WWE Status After Posting Cryptic Tweet
Published 03/31/2021, 12:31 PM EDT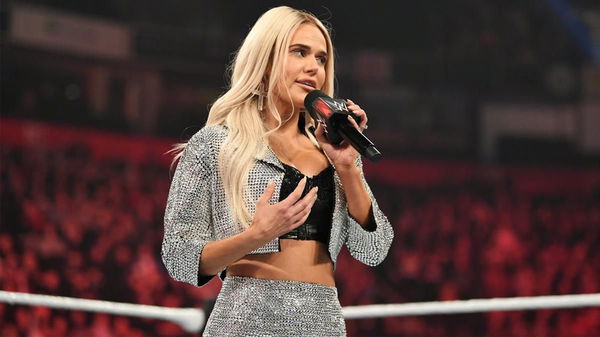 ---
---
WWE is a dream job for many wrestlers and personalities within the pro wrestling world. But there are some who don't really gel or don't get the success they'd hoped for under WWE's bright lights.
ADVERTISEMENT
Article continues below this ad
We recently saw Andrade asking for his release, and now it seems like Lana is another superstar who wants to part ways with the company.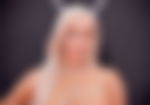 Is Lana leaving WWE?
ADVERTISEMENT
Article continues below this ad
The 'Ravishing Russian' Lana recently posted a cryptic tweet that left fans confused. Some believe she is unhappy with the WWE and suggested that she go to AEW, where her husband, Miro, wrestles.
A . E. W!!! ………. U Know it!! Time to……. Join …… HIM!.@TonyKhan's line is Open!.

— Pro Wrestling Fan-Advocate – TM (@DaLordOfAll) March 31, 2021
It will wake up when Vince releases you!

— Corbin Radul (@Corbin_316) March 31, 2021
While there are a few fans talking about her being unhappy with WWE, we don't feel the same way. Yes, we agree it is a cryptic tweet, but we believe it may relate to something else.
In fact, we all feel a little low, and maybe Lana was feeling the same. However, most fans sent her lots of love and motivated her by saying things will get better.
Aww, I feel the same thing but know that there are a lot of us in here who love you with all of our heart. And we do believe in your ability!You're a strong woman. It's okay to be tired, take a rest then stand up again. Everyday is a new day to start. I love you so much! pic.twitter.com/yp5tBNZXcb

— ennovy💛 (@yvonnie_232925) March 31, 2021
Never give up. Your such an inspiration that no matter what people think of you, you just keep pushing and do what make you happy. One of my favorite female wrestlers always will be

— Kristy (@andreasgranma) March 31, 2021
'Ravishing Russian' is here to stay
ADVERTISEMENT
Article continues below this ad

Lana is definitely not leaving WWE. We last saw her on Monday Night Raw a couple of days ago. And it seems like she and Naomi could be next in line to challenge Nia Jax and Shayna Baszler for the Women's Tag Team Championship.
In addition, Lana signed a 5-year deal with WWE in 2019 that will see her with the company until 2024 at least. We believe it's safe to say the 'Ravishing Russian' is going nowhere.
She may be going through some tough times in her personal life. Hence, the tweet. Either way, we send all our love and support to Lana and hope she feels better.
ADVERTISEMENT
Article continues below this ad