Lana Reveals How Roman Reigns Vetoed Huge Spot Involving Her and Nia Jax at Survivor Series 2020
Published 07/03/2021, 7:45 AM EDT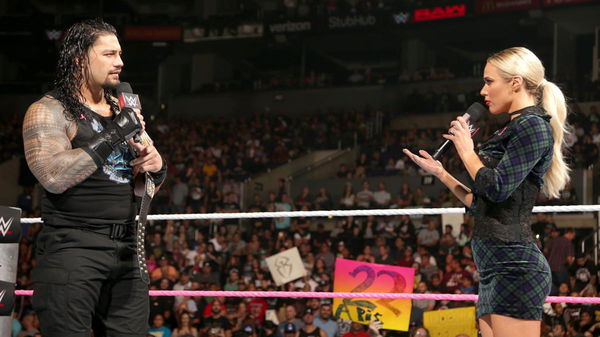 Survivor Series 2020 was a special PPV for Lana. The Ravishing Russian broke out of the valet mould and tried her hand at actual pro wrestling. After weeks of hardwork and table spots on Raw, she picked up a monumental victory at the PPV. However, that victory didn't go exactly as planned because of the Tribal Chief, Roman Reigns.
ADVERTISEMENT
Article continues below this ad
What transpired at Survivor Series?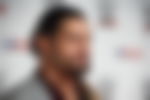 Roman Reigns is currently the best heel on the roster, maybe even the world. However, off screen he's one of the nicest men in the world. But Lana's story might cast a shadow on that opinion, since the Tribal Chief seemingly used his influence to get a table spot removed from the women's Survivor Series elimination match.
ADVERTISEMENT
Article continues below this ad
Lana's entire storyline involved her being driven through the announcer's table by Nia Jax. Hence, Jax had to do the same thing again, but Lana would come back and win the whole match. However, Roman Reigns wouldn't allow that since he had his own spot from his champion vs champion match against Drew McIntyre.
Speaking to Chris Jericho on the Talk is Jericho podcast, the former released superstar details how Roman Reigns vetoed her big table spot with Nia Jax at Survivor Series.
How did Roman Reigns veto Lana's big moment?
ADVERTISEMENT
Article continues below this ad
"We were supposed to do this whole table spot on the show and then Roman did not want, cause he had a table spot with Sheamus (actually, Drew McIntyre), and he did not so then there were some major pushback, you know, the Samoans, Nia and Roman, you know. That whole thing. Like, oh my god, I'm caught in the middle of this drama."
"So we had a huge spot, like I was supposed to be laid out on the very beginning," said Lana. "So I was supposed to be laid (out) like, get in the ring and then Nia snatch me. Because the whole point was like that, all everyone on the team was back heels. I was the only, quote, baby face. And they were going to be all against me, and she was gonna lay me out."
"At the end, I had this whole sequence with Bianca. And Bayley was supposed to get involved; Bayley was supposed to get involved and cheat. But like, so I proved myself and I went, so we were all so excited about it, you know, there was just, you know, I was excited. I was gonna get to wrestle, you know. And so then there's the whole Samoan rivalry that happens. So the whole table spot got taken out."
ADVERTISEMENT
Article continues below this ad
Fortunately for her, the shocking win overshadowed the missing table spot, and her rivalry with Nia Jax received the proper closure it deserved in the following weeks.