Lana Showers Massive Praise on Alexa Bliss for Her Character Work in WWE
Published 10/08/2021, 12:20 PM EDT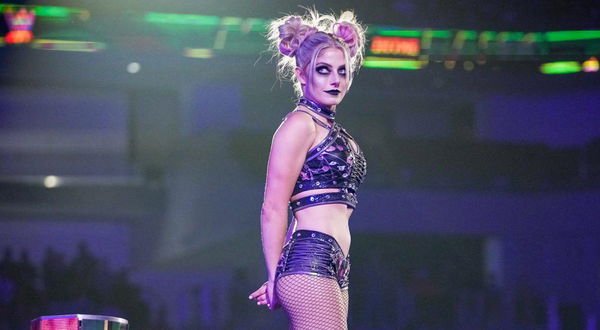 ---
---
CJ Perry (Lana in WWE) recently spoke about Alexa Bliss and her character transformation in the WWE. The former superstar opened up about how fans took some time to accept Alexa Bliss's new character.
ADVERTISEMENT
Article continues below this ad
Lana worked with the WWE for eight years. The first half of her career, she spent as a manager to Rusev (Miro in AEW). Perry didn't have a major switch until her 2017 in-ring debut. She worked with the organization till June 2021. Later, she was released and joined AEW. During the virtual autograph session of East Coast Autograph Auctions, she spoke about the current WWE product and its atmosphere. She also talked about her past experiences with the brand.
ADVERTISEMENT
Article continues below this ad
Read more: AJ Mendez Thanks a Few WWE Legends After Return to Wrestling at WOW
CJ Perry speaks up about Alexa Bliss
Perry appreciated Bliss's character transformation and also talked about it from a fan's perspective. She believes that it takes some time for fans to adopt the new character change for any superstar.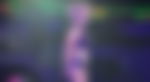 She said, "But I feel like it took the fan — but that's with anything. Once you have a character that's over, her character [Alexa Bliss] was so over as The Goddess and then you reintroduce something, I think especially with the girls that are so pretty like her and then she does something that's a little darker and not as like, 'Oh, look at me,' it takes, especially for the males, it takes them a second to appreciate the character work. Her character work, acting were incredible."
ADVERTISEMENT
Article continues below this ad
"Energy cannot be created or destroyed, it can only be changed from one form to another."
-Einstein

— Lexi Kaufman (@AlexaBliss_WWE) September 28, 2021
Charlotte Flair recently attacked Alexa Bliss on the announcers' desk and later crushed her doll 'Lilly' enraging her. It remains to be seen whether the loss of Lilly will lead to a long-term change in her personality.
ADVERTISEMENT
Article continues below this ad
According to reports, Alexa Bliss was written off television due to her upcoming sinus surgery but as per the WWE Draft, The Raw Brand will continue to have Alexa Bliss on the roster. It'll be intriguing to see what shape her character takes next.