"Leave Me Alone" : 33-Years-Old AEW Wrestler Threatens to Sue Alamodome Over His Leaked Picture During Royal Rumble 2023
Published 03/15/2023, 1:53 PM EDT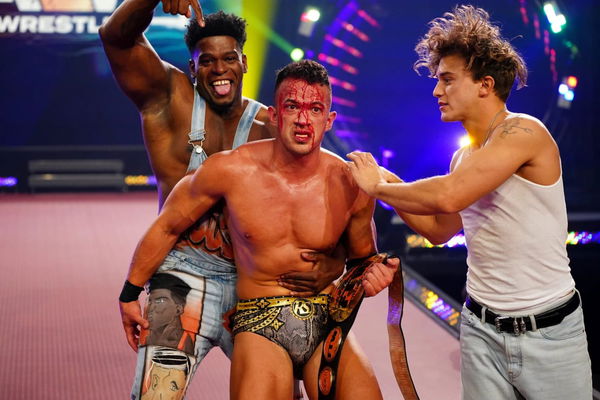 WrestleMania is arguably one of the biggest wrestling events in a calendar year. Every year wrestlers wait for their WrestleMania moment to arrive. The Road to WrestleMania however, officially begins in the month of January with Royal Rumble.
This year the Royal Rumble took place at Alamodome in San Antonio, Texas. The returning Cody Rhodes won the 2023 event and will now challenge Reigns for his world title at 'Mania. However, at the Rumble supporting Rhodes was another top wrestler.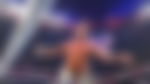 ADVERTISEMENT
Article continues below this ad
33-year-old Ricky Starks was spotted at the event, walking alongside his friend Cody Rhodes. However, Starks in a recent podcast spoke his mind on the incident and even threatened to sue Alamodome over the leaked pictures.
What did Ricky Starks say about his leaked pictures from Royal Rumble 2023?
Despite being an AEW wrestler, Starks visited Royal Rumble in order to support his friend, Cody Rhodes. But, after the pictures were leaked online, he found himself receiving a lot of backlash. Speaking on the podcast, he said, " What y'all do care about is where I go in my off time and what other pay-per-views I show up at. Leave me alone."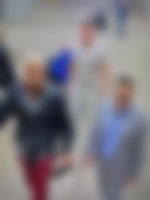 He further claimed that one has real friends, and they need to support them. He then joked about the picture, and how it looks like he's about to rob a bank, or the three are murder suspects. After this light-hearted comment, Starks would conclude on a serious note.
Read More: 285 Lb WWE Monster, Who Destroyed Brock Lesnar in 85 Seconds, Had an Intense Backstage Faceoff With Dwayne Johnson
ADVERTISEMENT
Article continues below this ad
The 33-year-old claimed that he might be in the process of suing the stadium over the leaked pictures. He said, "I'm in the process of maybe, maybe suing Alamodome and getting some money out of it." While it is not uncommon for people from other promotions to show up as an audience, the picture got particularly viral because of the cold war between AEW and WWE.
Starks showed no regrets in visiting his friend and supporting him. But he may not be particularly happy about his picture from backstage getting leaked. It's hard for wrestlers to maintain character as it is in the age of social media and maybe this annoyed Starks more than anything else.
ADVERTISEMENT
Article continues below this ad
What are your thoughts on Ricky Starks appearing backstage at Royal Rumble and his picture getting leaked? Let us know in the comments.
Watch This Story: Dwayne Johnson's Daughter Simone to The Undertaker's Daughter Kaia – Meet Daughters of Top WWE Stars
Edited By: Sherjeel Malik