"Leave Michael Cole Alone" – Corey Graves Fires Back at Haters Following WrestleMania 37 Mishap
Published 04/18/2021, 8:15 AM EDT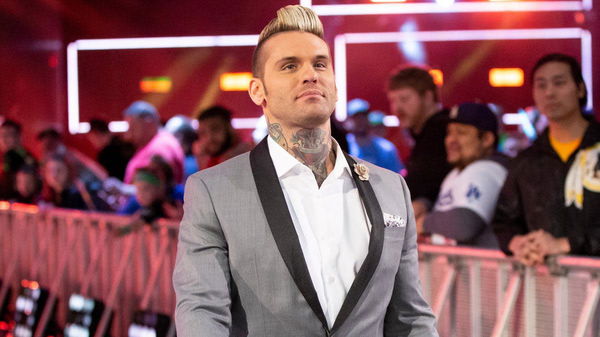 ---
---
As Bianca Belair made history at WrestleMania 37, commentator Michael Cole made a severe mistake. The long-time commentator made a mistake while calling the winner, but fellow commentator Corey Graves saved the day.
ADVERTISEMENT
Article continues below this ad
However, fans were not happy. Some even went to the extent of accusing Cole of sabotaging Belair's greatest achievement. Cole said Banks kicked out of Belair's KOD and announced the same while the bell tolled.
In the latest edition of After the Bell, Graves jumped in to save his colleague from all the online trolls and criticism. It was an honest mistake as the shocking win occurred.
ADVERTISEMENT
Article continues below this ad
"Cole felt bad, he felt terrible, but I can relate," Graves said. "I almost thought the same thing. From our vantage point, it was not crystal clear. I'm not making excuses' cause it was what it is. It didn't take anything away from the amazing moment, it was reality.
"It was a very genuine real reaction. Take into consideration, yes we have the monitor, yes we have audio in our headphones, but we're also in a stadium full of 20,000 people."
Cole and Graves, among other WWE personnel, were habituated in the empty ThunderDome for more than a year. But to get accustomed to the full stadium took a while for all the commentators.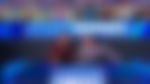 "I myself wasn't sure. Hey, it's the main event of WrestleMania, people have kicked out of each other's finishers 35 times already tonight. Why wouldn't this be any different? It was a genuine shock after that, so everyone, leave Michael Cole alone."
Corey Graves gave his verdict on Sasha Banks vs Bianca Belair
As Banks and Belair started fighting in the squared circle, they made history. For the first time in history, two African-American women were main eventing WM, and for the second time, women were in the main event after WrestleMania 35.
ADVERTISEMENT
Article continues below this ad
"It was significant even beyond the halls of WrestleMania and WWE," Graves admitted the multi-level significance. "Two black women main eventing WrestleMania for the first time in history, culturally very significant, very exciting for us who know these two women as colleagues and as friends."
He also defended Sasha Banks as trolls were making fun of Banks' 0-6 record in Mania. He proclaimed, "She (Banks) came up short so obviously, everybody is talking about Belair, but I say it week after week after week, I challenge you to find a better in-ring competitor definitely in the women's division, maybe men included, that Sasha Banks is firing on all cylinders right now."
ADVERTISEMENT
Article continues below this ad
Read More – From Dolph Ziggler to Brock Lesnar, WWE Superstars Who Are Highly Experience in Olympic-Style Wrestling