"Legendary Moment", "That's Lame": Latest Update on Stone Cold Steve Austin's WrestleMania Plans Leaves WWE Fans Divided
Published 03/15/2023, 10:00 AM EDT
By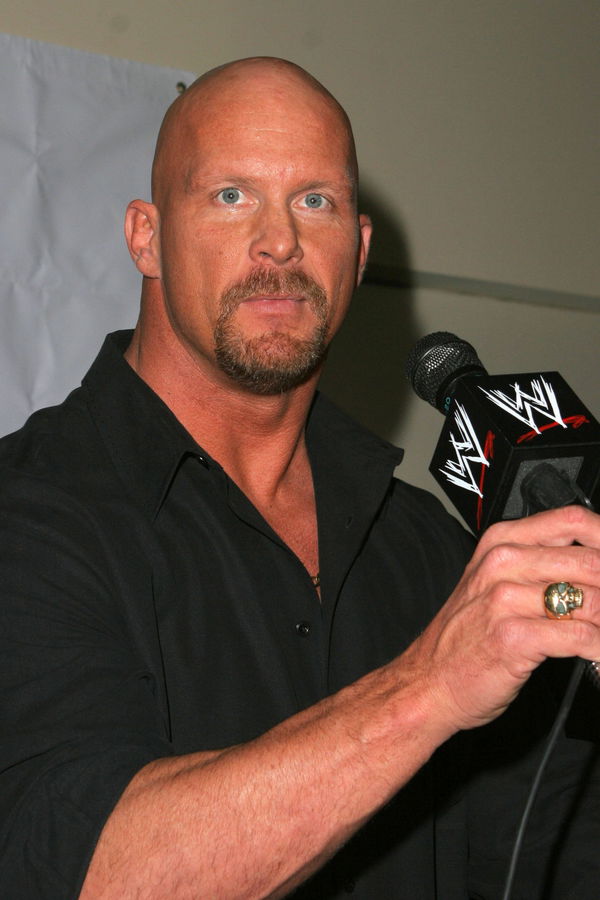 Some wrestlers are so passionate about the sport that even retirement often can't keep them away from the ring. Every now and then the return of the retired stars to the business points to this. However, it seemed like Stone Cold Steve Austin is the only one to stay away for 19 long years until he headlined the Night One of WrestleMania 38 last year.
Ever since the monumental match ended, speculation began for the Texas Rattlesnake's WrestleMania 39 appearance. WWE couldn't get enough of him and tried to convince him for another match this year. According to many reports, Austin earlier rejected the potential match against Brock Lesnar and Roman Reigns. But that didn't rule out his chance of a return to the squared circle.
Fans drop mixed reactions to the idea of a potential Steve Austin vs LA Knight match
ADVERTISEMENT
Article continues below this ad
Austin could end up facing the promising LA Knight at this year's showpiece event. However, it's unclear if the WWE icon has given any green signal to the idea.
LA Knight went through tough days during the initial run with the company. But he evolved a lot with time. The former Impact World Champion is currently a solid member of the roster and a match against the 'Texas Rattlesnake' at WrestleMania could be a massive career break for him.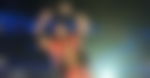 Austin's massive star power means the company wants to have him at the show of the shows, be it through a segment or a whole match.
Merging these two above situations, the company's decision to make the duo face each other at WrestleMania 39 could make sense Also, Knight's particular wrestling style wouldn't have the risk of injuring Austin, which is again a plus for the match to take place.
While WWE has yet to give official confirmation of the abovementioned feud, the hints, and reports are enough for fans to make a buzz over it. Some fans are clearly convinced about the idea of Austin vs Knight.
I really like him now he's in WWE.

— Nathan Pickett (@NathanpickettV1) March 14, 2023
Sweet. Can't wait for 5 minutes of

"What?"

"Yeah!"

"What?"

"Yeah!"

— Neur🆗️tic (@Guru85Neurotic) March 14, 2023
Some fans do feel that Knight just needs to be there on the biggest stage of wrestling, no matter who will be the opponent.
La knight needs to be on WrestleMania whether it's taken up for bray against Bobby lashley going against Stone Cold whatever he needs to be on there

— Yellow (@Yellowstonebewm) March 14, 2023
Despite having a bunch of compelling points that support the idea, there is always another side of the story. It seems like some of the WWE fans aren't sold yet about the match.
Why, that's lame. Steve is old and retired and no one cares about Austin

— genX222 (@gen_X_222) March 14, 2023
LA Knight's thoughts on a potential match against Steve Austin
LA Knight is on the verge of getting more fame day by day. Long before the wrestling world got its new hottest topic about the potential bout of the duo, Knight seemed completely up for his dream match against the Hall of Famer for obvious reasons.
ADVERTISEMENT
Article continues below this ad
Speaking to WrestleRant Radio, the 40-year-old previously noted, 'Hell yeah. You're talking about making a big noise, on a big stage, and with another big name. You can't do anything better than that, but then again, I don't know because there are lots of times where I'm like, 'Alright, there's nothing that can be bigger or better than this. This is what I wanna do,' and then something like this happens."
It would not be very absurd to say that Knight's aspiration for the dream match was probably one of the key reasons for the company to give thought to pitching the program.
With WrestleMania 39 drawing near, WWE may have to get started on this program soon if it goes ahead.
ADVERTISEMENT
Article continues below this ad
Watch the story: 5 Best Trios In WWE Ever
Do you too want a Stone Cold Steve Austin vs LA Knight match in WrestleMania 39? Let us know in the comments.
Edited By: Sherjeel Malik