Linda McMahon Once Said Vince McMahon Would "Put All to Shame" But for All the Right Reasons
Published 08/26/2022, 9:45 AM EDT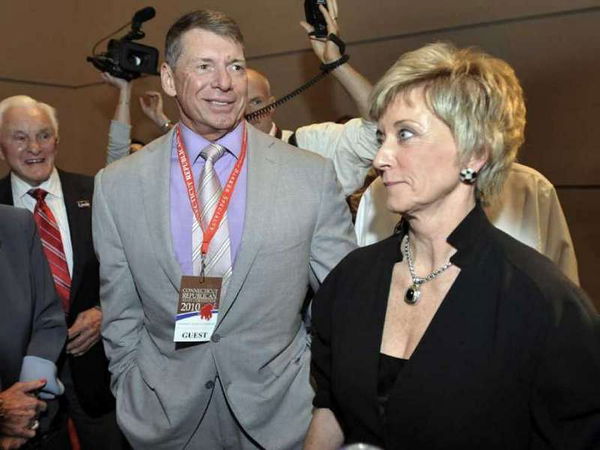 Vince McMahon was not just the backbone of the WWE and the mastermind behind the enormous success of RAW and SmackDown, he's also a pretty tough guy himself. The entire McMahon family, from son-in-law Triple H to daughter Stephanie and son Shane, are in tip-top shape and workout regularly to maintain their physique. Nevertheless, fans may be surprised to hear what Lady McMahon has to say about her husband's strength!
Speaking to TMZSports, Linda McMahon was asked about her husband's workout routine. Linda was very enthusiastic and supportive of McMahon's strict workout regimen, saying "He's in the gym at least five days a week." The 77-year-old is an absolute machine at the gym, and pumps iron like someone half his age.
ADVERTISEMENT
Article continues below this ad
What did McMahon's wife say about her husband's strength?
When asked if McMahon can still workout with the rest of his incredibly beefy family, Linda McMahon cheekily replied, "He'll put them all to shame." While fans may think this is a bit of an overstatement, the Mac is not as weak as one might think.
Chris Jericho once called his boss the "real Terminator", and former WWE Champion Big E once talked about how McMahon would hit the gym with his personal trainer at 3 AM almost immediately after a long and tiring journey. Sheamus has once picked McMahon as his dream workout partner, and even confessed that he can't lift as much as his boss does.
ADVERTISEMENT
Article continues below this ad
Vince McMahon's journey with the WWE has ended
The Mac recently shocked the world and his fans with a surprise tweet announcing his retirement from the WWE. For many fans of pro-wrestling, McMahon's retirement marks the end of an era which began all the way back in 1982. McMahon has overseen major arcs in the development of the WWE, from the WWF Attitude Era to the budding enterprises of Monday Night RAW and Friday Night SmackDown.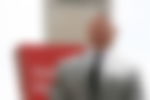 As he recently retired from the WWE as CEO and chairperson, McMahon is far from done with the world of pro-wrestling. His son-in-law Triple H has taken over as the Head of Creative, and his new storylines are already making waves with fans; his daughter, Stephanie McMahon, along with Nick Khan are currently the CEOs of the WWE. It seems like McMahon's influence in the world of pro-wrestling will not soon be forgotten.
ADVERTISEMENT
Article continues below this ad
Watch This Story: From Vince McMahon to the Undertaker – Wrestlers who have been depicted on 'Young Rock' show