Logan Paul Told To Become 'The New Hulk Hogan Type Figure' In WWE If He Continues Pursuing Pro Wrestling; Interested In Being 'A F*cking A**hole' Instead
Published 06/21/2022, 10:30 AM EDT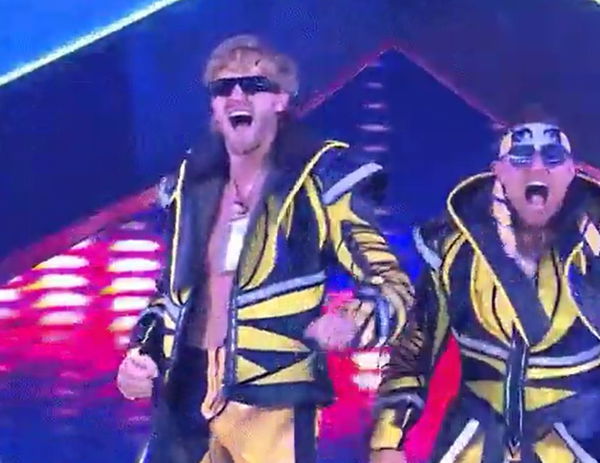 The 80s in the business of professional wrestling were the reign of Hulk Hogan. 'The Immortal One' was the most famous baby face during the Golden Era of WWE. Fans were flowing to the arena to see 'The Hulkster' leg dropping his opponent and take the win.
ADVERTISEMENT
Article continues below this ad
One of the most memorable matches of Hulk Hogan was at WrestleMania 3 against Andre the Giant. Also, Hogan was the tag team partner of Mr. T, who was the first celebrity to have a match are WrestleMania 1.
ADVERTISEMENT
Article continues below this ad
Over the years since WrestleMania 1, there have been many celebrities appearing at the Grandest Stage. Recently, Logan Paul appeared on the True Geordie podcast on his YouTube channel. 
Geordie appreciated Logan Paul's performance at WrestleMania 38. The in-ring moves of the YouTube star impressed and surprised him in his first-ever pro wrestling match. Geordie claimed Paul can be the next Hulk Hogan in WWE. 
Geordie said, "You can be the new Hulk Hogan type figure. Blonde head blue eyed kid, dodgy hairline, you can have that."
Logan Paul, after listening to this, said, "It will be incredibly exciting. Where it gets difficult is I got famous from being me. I don't have a character. Do we really know who Hulk Hogan is? You know Hulk Hogan. I can be overly performative in my approach because I am not playing a character."
He added, "I don't know how many wrestlers play a character when they hop in that ring or just being themselves. So I'll be just a f**king a**hole and turn the volume up"
Logan Paul received a loud ovation when he performed moves of the legendary late Eddie Guerrero. He performed Frog Splash and Three Amigos smoothly during his tag team match with The Mysterios at WrestleMania 38.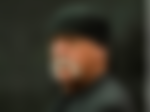 'The Maverick' has already made a successful YouTube career and is also active in professional boxing. Although, in the podcast, Paul shared his interest in being a full-time WWE superstar in the near future.
Hulk Hogan movie may take a while to start filming
ADVERTISEMENT
Article continues below this ad
Recently, the movie relating to Hulk Hogan's career was announced. Later the news popped up that Australian actor Chris Hemsworth will be playing the role of The Hulkster in the wrestler's biography.
However, recently talking with Comicbook.com, Hemsworth talked about Hogan's movies. He said, "That film's a while away. That's sort of in the development stage you know, and if that comes to fruition, great. Todd Phillips is brilliant. Haven't ripped any shirts off yet, but you'll be the first to hear about it when I do."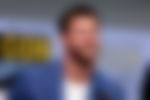 ADVERTISEMENT
Article continues below this ad
Hemsworth is promoting his upcoming Marvel movie 'Thor: Love and Thunder' and haven't ripped any shirts just yet. The Australian actor is yet to go under the physical training for playing Hulk Hogan and is excited for this project to start soon.
Watch this story:-  Dwayne Johnsons Daughter Simone to The Undertakers Daughter Kaia – Meet Daughters of Top WWE Stars