Major Superstar Criticizes WWE for Not Giving Him an Opportunity on SmackDown
Published 05/08/2021, 1:25 AM EDT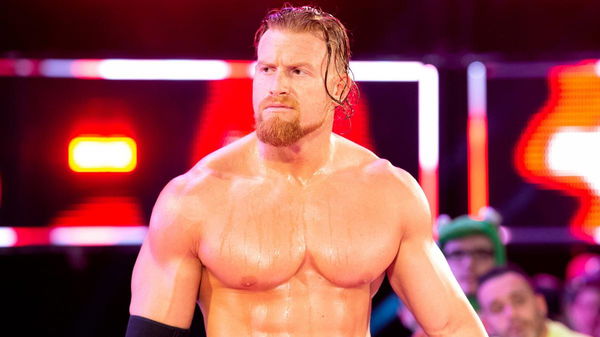 ---
---
There are times when WWE doesn't have anything creatively for a Superstar, which why they are not seen on TV for a while. As a result, the pro-wrestler is bound to react. This is what happened with Buddy Murphy after the latest episode of WWE SmackDown: May 7, 2021.
ADVERTISEMENT
Article continues below this ad
In a recent tweet, Murphy showed a picture of Roman Reigns and himself from the post-SummerSlam 2019 SmackDown episode. Even though Murphy lost the match, he put up a great fight against Reigns.
In his tweet, Murphy refers to Roman Reigns' WrestleMania 37 claim which was that he would smash and stack Edge and Daniel Bryan in their triple threat match. However, Murphy tweaked it a bit to take a shot at WWE, claiming that the company forgot about him.
ADVERTISEMENT
Article continues below this ad
When was the last time WWE properly used Buddy Murphy?
The last time the company used him properly was in a storyline involving Seth Rollins and The Mysterio Family on Monday Night Raw. It started with Murphy, and Rollins pitched against Rey Mysterio and Dominik Mysterio.
It was Seth Rollins who released screenshots of chats between Murphy and Aaliyah. Buddy Murphy felt betrayed, but Rollins tried to convince him it was for the greater good.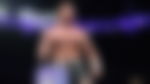 However, it soon evolved to a point where Murphy sided with The Mysterio Family after he entered a romantic relationship with Aaliyah Mysterio. Rollins felt betrayed and savaged Murphy.
Soon afterwards, it was time for WWE Draft 2020. Both Rollins and Murphy, along with The Mysterio Family, were called to WWE SmackDown. The Superstars did not continue their feud when they shifted to the blue brand. Instead, the feud faded.
Currently, Seth Rollins is a major storyline that involves Cesaro, Roman Reigns, and The Usos. In fact, since his arrival on SmackDown, he has been busy making his mark and rising to the top.
Unfortunately, Murphy did not have a similar fate. The company has stopped using him for storylines and feuds. He made a brief arrival on a PPV for 2021, but that was extremely short-lived.
ADVERTISEMENT
Article continues below this ad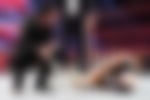 It's justified he's feeling forgotten and left out. There is an option for him to ask the company for a release so he can work with other promotions. Otherwise, all he can do is patiently wait until WWE can figure out a suitable storyline and angle for him.
Who do you think is a good opponent for Buddy Murphy from the main roster? Let us know in the comments below.
ADVERTISEMENT
Article continues below this ad