Mansoor Shuts Up Former WWE Superstar for Bad Mouthing Him and Vince McMahon
Published 10/24/2021, 7:34 AM EDT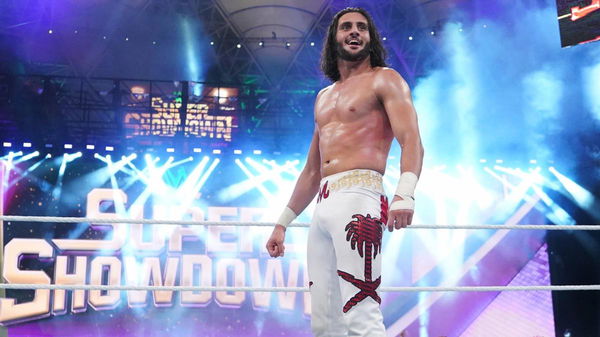 ---
---
Mansoor is considered to be one of the rising stars in WWE. Vince McMahon might give Mansoor the push he needs to be the next big thing in WWE. Even though Vince McMahon might be impressed with his recent performances, the former WWE superstar Ryback is certainly not.
ADVERTISEMENT
Article continues below this ad
Mansoor recently returned to his homeland and took on his former tag team partner, Mustafa Ali, at the Crown Jewel PPV. Soon after their match, we saw Tarek Hamdi saving the Saudi Arabian wrestler from the attack by Mustafa Ali. And then came perhaps the loudest cheer of the night when the two Saudi Arabian stars stood tall in the ring. Though Mansoor impressed the fans with his performance, Ryback was not.
On October 23, Ryback took a dig at Mansoor and
Vince McMahon
and tweeted that Vince McMahon's product s**ks as he referred to Mansoor. Ryback even claimed that even if Vince gives the WWE superstar Steve Austin's music, he still won't be over.
ADVERTISEMENT
Article continues below this ad
The former WWE Intercontinental Champion fired shots at the WWE superstar on Twitter. It did not go well with Mansoor as he came up with a befitting reply which has already put Ryback in an embarrassing situation. Well, the WWE superstar seems in the top form not only in the ring but also on social media as well.
Watch This Story: Roman Reigns Puts Down Brock Lesnar, Becky Lynch Retains: Best Moments From WWE Crown Jewel 2021
Mansoor and Ryback engage in a war over Twitter
Mansoor did not hold back as he took a dig at Ryback, wasting no time. In reply to Ryback's tweet, Mansoor posted a photo where Ryback asked the fans in which promotion would they like to see him return to in 2021.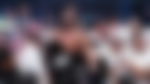 Embarrassingly for Ryback, the most popular answer was 'Retire'. Well, the Saudi Arabian wrestler looks to have got the perfect revenge on the former WWE superstar. It remains to be seen how Ryback reacts to this embarrassing tweet by Mansoor.
ADVERTISEMENT
Article continues below this ad
Ryback was touted as a future star in the WWE  but it never really worked out for him. Maybe he never got the push he deserved.
ADVERTISEMENT
Article continues below this ad
However, Mansoor looks to be getting the push from Vince to reach the top, which Ryback never really got. It will be interesting to see if the WWE chairman has anything to say about this situation. Do you think Ryback had the potential to be a top star in WWE?