Mariah Carey Wants to Team Up With Roman Reigns Outside the WWE Ring
Published 11/23/2021, 1:30 AM EST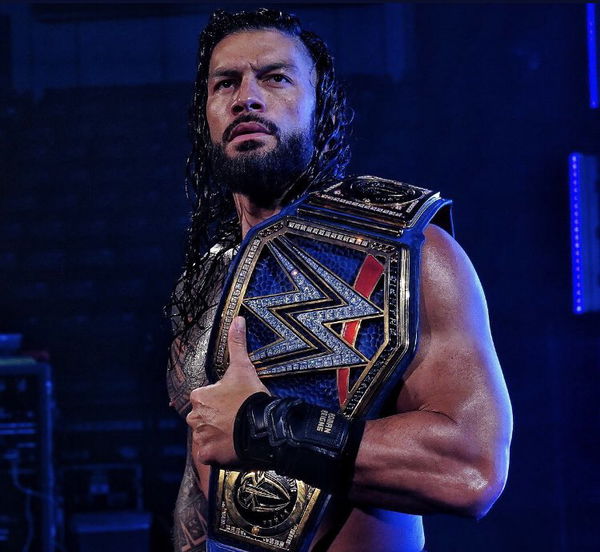 ---
---
Roman Reigns might be a tough Tribal Chief who rarely breaks character. But for his daughter, Reigns can't help but share some funny personal stories that can make anyone crack a smile.
ADVERTISEMENT
Article continues below this ad
The Tribal Chief recently appeared on The Tonight Show before Survivor Series to talk about various things.
One topic he discussed was how he embarrassed Joelle, his daughter, in front of her friends.
ADVERTISEMENT
Article continues below this ad
Roman declared he doesn't have a problem blasting the viral Mariah Carey song rendition of "All I Want for Christmas Is You" months before Christmas.
The Universal Champion revealed that his daughter, however, does not share the same opinion.
"Well, she was explaining to me that right now, the whole Christmas music before Thanksgiving is a big thing. They are trying to cancel this whole situation of Mariah Carey, and that's just craziness to me."
So, he played a funny prank on his daughter to prove a point. Reigns played the song when he dropped Joelle at school and embarrassed her.
"And as soon as we pull up to this circle [her school], I crank "All I Want For Christmas Is You. And, I turn it down to tell her I love her, goodbye, and as soon as she opens the door, I crank it up again."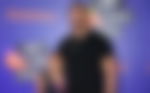 The Tribal Chief said five of Joelle's friends witnessed the situation, but it got more amusing when Joelle forgot her project in the backseat. So she had to open the car door again, and Reigns was still playing the song louder than ever.
The Jimmy Fallon interview is the first time Reigns broke character. He laughed and talked about his personal life, which he rarely does.
Mariah Carey acknowledges the Tribal Chief, Roman Reigns
Roman Reigns' daughter might not have approved of the prank he played on her, but Mariah Carey certainly does!
Doug Rush of USA Today Sports tweeted out a clip of Reigns talking about the prank. He wrote in the caption that he wants to see The Bloodline perform Mariah Carey's song on SmackDown.
Mariah Carey noticed this tweet and tweeted her views about the matter too.
ADVERTISEMENT
Article continues below this ad
She wrote, "Would love to see it!" sub-tweeting Rush's tweet and even WWE.com couldn't help but acknowledge the reaction from the iconic star.
WWE.com said, "A duet album between Carey and Reigns was something the WWE Universe didn't know it needed until right now."
WATCH THIS: CRAZY! Seth Rollins Gets Attacked by a Fan as WWE Raw Spectators Watch in Horror.
ADVERTISEMENT
Article continues below this ad
So, clearly everyone, including the big boss, Vince McMahon, and the iconic queen, herself approves of The Bloodline singing "All I Want For Christmas Is You."
We are unsure if Roman Reigns himself will sing the song, but one can dream, right?