Ever since making his WWE debut, Matt Riddle has been turning a lot of heads. The former UFC stalwart has adjusted to professional wrestling like a natural, and he hasn't shown any signs of stopping. One of the key aspects of his character has been a brash attitude. This has seen him target veterans like Brock Lesnar and Goldberg.
Him targeting Brock has gained special attention. Obviously, that's because of the two stars having a similar background. In addition, it was reported that Brock had an altercation with him at Royal Rumble.
Read more – Matt Riddle Reveals an Intense Backstage Altercation with Brock Lesnar
Needless to say, the story is already there and all it requires is a go-ahead from Vince McMahon. However, there's one more factor which makes their pairing intriguing.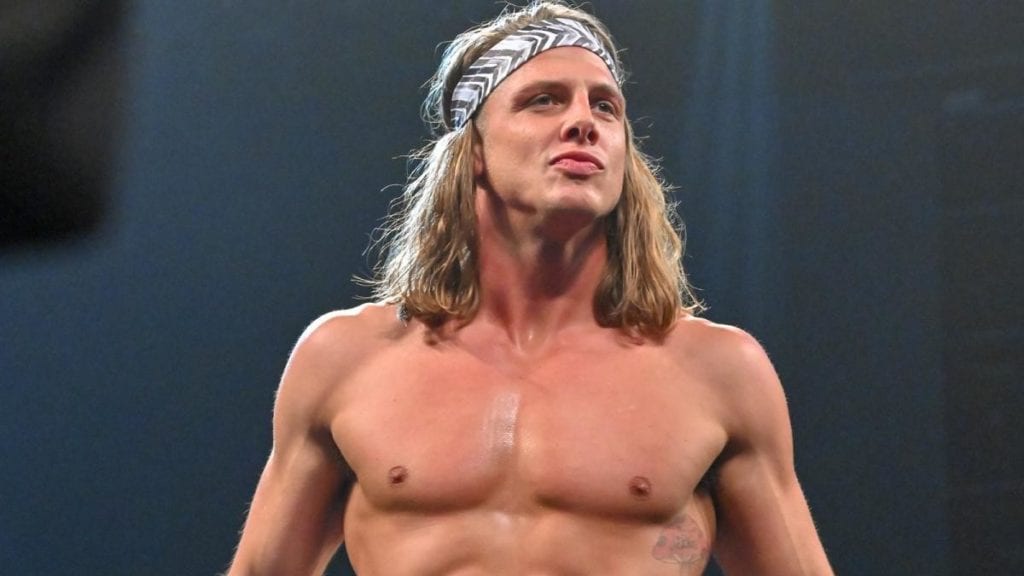 Riddle was recently a guest on Corey Graves' After The Bell Podcast. There, he talked about things that inspired him to seriously consider professional wrestling.
Watching Brock Lesnar at WrestleMania 30 was a turning point for Matt Riddle
WtestleMania 30 was a special night for many reasons. The first and foremost was that the legendary streak of The Undertaker was broken that night by Brock Lesnar.
Secondly, Daniel Bryan fulfilled his destiny by becoming the WWE Champion.
For Matt Riddle, the success of these Superstars is what inspired him. It spelled the beginning of an era where Superstars with a genuine background in combat sports would be given more space.
While Daniel Bryan was a wizard of technical wrestling, Brock Lesnar had a legitimate record in Mixed Martial Arts.
"I was wastching WrestleMania 30 where Daniel Bryan became the Champion. When I saw that WrestleMania, I saw guys like Brock Lesnar beating The Undertaker and beating the streak. And U was like, 'This is a new era. This brand, this sport is going towards guys like me and this is something I've always wanted to do and I felt like, even with MMA and everything I always wait for my opportunity because it's like, things are hot when they're hot and I saw that Mania, The Network was fresh, everything and I was just like, 'I had to do this. I had to do this.' I had to commit myself."
Seeing #WrestleMania 30 unfold was a 💡 going off for @SuperKingofBros.

He joins @WWEGraves this week on @AfterTheBellWWE!

FULL VIDEO: https://t.co/5pvPJkshty
🎧 #AfterTheBell: https://t.co/zzAW52Own6 pic.twitter.com/0Vo9iYLX9w

— WWE (@WWE) July 30, 2020
Matt Riddle is not the only person with an MMA background to transition into professional wrestling. Ronda Rousey did it pretty successfully, eventually going on to main event WrestleMania.
In the current WWE roster, both Sonya Deville and Shayna Baszler have an MMA background. Needless to say, this transition is slowly gaining more popularity.
Are there any current MMA stars that you'll like to see in a WWE ring?
SOURCE: WWE Twitter