Matt Riddle Details What He Couldn't Do in the UFC But Can Do in WWE
Published 10/03/2021, 7:30 AM EDT
---
---
Matt Riddle has embraced the UFC octagon and the WWE ring. Of course, even though not a competition, there's always a comparison and a winner, even if by a smaller margin.
ADVERTISEMENT
Article continues below this ad
During his conversation with Corey Graves on After The Bell, Riddle explained that he likes to work in the WWE ring because that allows him more freedom in interacting with the audience. Even if it's indirect.
Graves revealed that he found Riddle's way of selling the segments, moves, and matches rather impressive. Especially that he's come from outside the pro-wrestling industry. Riddle agreed with him and revealed that's something he couldn't do in UFC.
ADVERTISEMENT
Article continues below this ad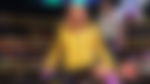 "That's obviously my favourite part of wrestling, is looking into people's eyes, and selling it and getting all emotional. When I was watching the tag team turmoil and Kofi does that backsplash and crushes up, and the crowd reacts. For me, that's why I do this. You know, that's one thing I couldn't do when I fought in the UFC."
According to Riddle, when he was working in UFC, there was hardly any time to make the audience pop with the moves because everything had to be done with 100% accuracy. However, in WWE, he gets to sell the content the way he wants because sports entertainment provides him with the time to engage with the audience from the ring.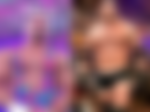 Matt Riddle prefers working with WWE for another reason
ADVERTISEMENT
Article continues below this ad
Apart from being able to engage with the audience, The Original Bro revealed that he cherishes WWE allowing him to be genuine.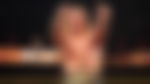 Watch This Story
In fact, he believes that it's his genuineness that has let the company allow him to keep his last name, wrestle barefoot, and other aspects. Additionally, he has always excelled at showing how well he works with anyone else, which in turn helped him secure a good position within WWE.
ADVERTISEMENT
Article continues below this ad
Watch This Story: Brock Lesnar to Braun Strowman: WWE Superstars With Massive Barehand Strength
Moreover, keeping his genuineness aside, Matt Riddle believes that his flexibility plays a role in the success he's gained in WWE. He wants to continue hanging out with other wrestlers to build relationships with them.