Brock Lesnar is one of the best performers that WWE has to offer. The Beast has a rich history with the company, which is the reason he enjoys immense influence backstage.
The Beast has supposedly used that influence to change WWE's main roster plans for Matt Riddle as reported by Dave Meltzer.
Meltzer opened up about Matt Riddle's draft to Smackdown instead of Raw in the post-Raw episode of the Wrestling Observer Radio. However, the move has nothing to do with his skills. On the other hand, it is because of his strained relationship with Brock Lesnar.
It is a known fact that Riddle and Lesnar have beef. Using his affinity with Vince McMahon, Lesnar may have caused a political situation backstage to ensure that he wouldn't have to see Matt's face.
The opposite scenario might also be true. Instead of Brock using his influence, it could have been Fox Executive Director, Bruce Prichard who may be heavily pushing for Riddle's move to SmackDown.
Dave Meltzer said this on the matter:
"That's a weird one. There's a couple of things. Number 1, Lesnar does dislike him and there's that political situation there. So, that's the only thing I can think of, maybe other than Prichard maybe wanting him. He got AJ and he got Matt Riddle. I mean that's like a pretty good 1-2 punch. We'll see how it works."
No one knows exactly what happened but at least Riddle's 'Bro Army' wouldn't have to wait much longer to see him on the main roster.
WWE's plans for Brock Lesnar and Matt Riddle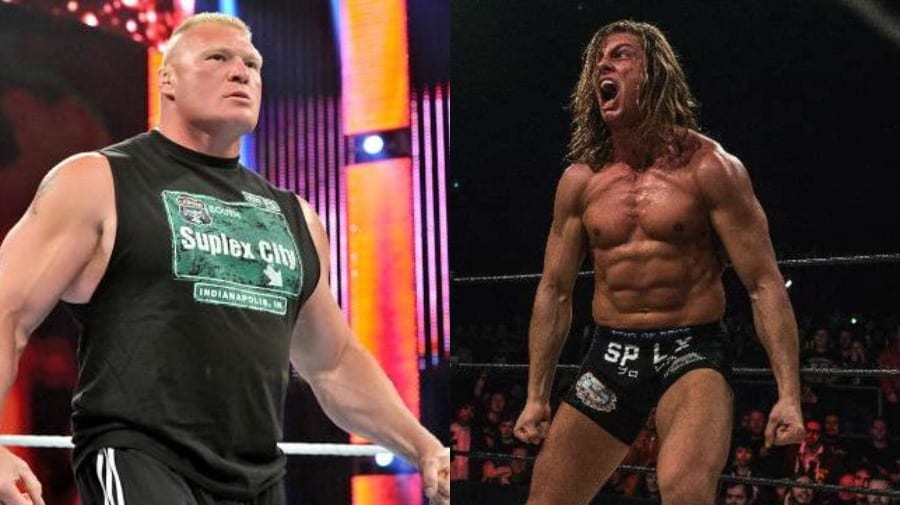 Brock Lesnar hasn't appeared in the WWE ever since his WrestleMania 36 match. The reason for that is because all the top wrestlers who Lesnar could wrestle are at home because of quarantine. Therefore, the chances of watching Lesnar in the ring, ahead of the return of his opponents, seem bleak.
Matt Riddle, on the other hand, may be looking at some interesting storylines in the future. He will probably be done with NXT next week after his match with Timothy Thatcher.
After that Riddle could appear on SmackDown to either take out jobbers or start a feud with a mid-level heel. He would not immediately become a part of the title picture as Fox likes to give their audience some time to get familiar with new NXT talent. And if all goes well for Matt, he may be looking at a title shot by the end of this year.
Whatever the case may be, at least the leader of the Bro Army has an exciting future at Friday Night SmackDown.