WATCH: When Stone Cold ruined Vince McMahon's Prized Corvette
Published 08/12/2020, 3:11 PM EDT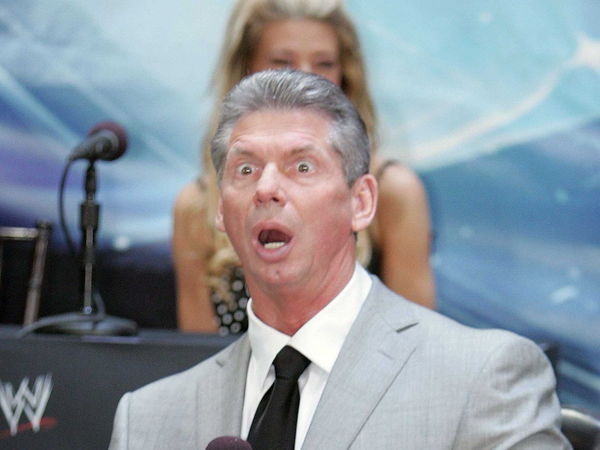 ---
---
Vince McMahon has had some pretty heartwarming moments with his close friend "Stone Cold" Steve Austin in WWE. The two just couldn't be separated 20 years ago. Although their relationship was complicated, everyone loved it.
ADVERTISEMENT
Article continues below this ad
One of the best moments of the heated rivalry between the boss and Stone Cold was during an episode of Raw when Stone Cold brought in one of his iconic vehicles.
ADVERTISEMENT
Article continues below this ad
This time it was different. We had seen a monster truck and a quad-bike, but Stone Cold entered the parking lot driving a cement truck! No one knew what "The Rattlesnake" was up to.
When asked by a young Michael Cole about his intentions, Stone Cold simply said that he had work to do and was going to get the attention of Vince McMahon.
In a later shot, we finally got to see Stone Cold's plan unfold before our very eyes. Austin slowly drove his truck in front of Mr.McMahon's prized white Corvette, and then everybody knew.
There was horror in McMahon's eyes as Stone Cold lowered the pipe to the car. Jimm Ross and Jerry Lawley couldn't hold their breaths! Moments later, we saw a stream of wet cement pouring down into McMahon's $50,000 car!
Stone Cold Steve Austin hit Vince McMahon where it hurt the most
The cement kept on coming and it filled the car up to the top, at which point the windows exploded. The car was absolutely ruined and Vince McMahon had to hold back some pretty big tears. The crowd was absolutely in love with Stone Cold and what he had just done. This was as good as it got. 
ADVERTISEMENT
Article continues below this ad
Later, Vince McMahon was seen looking painfully at his ruined car. He probably regretted bringing it to the parking lot in the first place.
It was at this moment that "Mankind" Mick Foley showed up with Mr. Socko and offered to fish out the keys for the car, even though it would do no good. 
ADVERTISEMENT
Article continues below this ad
McMahon asked him to retrieve his famous briefcase if possible but instead, Mankind tried starting the car again using the keys and even attempted that twice!
Moments like these are what defined the Attitude Era. When fans talk about the good old days, this is probably what they mean. It really doesn't get much more extreme than wet cement in the boss' expensive car extreme.