Vince McMahon's Reaction To Jeff Hardy's Backlash Match Revealed
Published 07/13/2020, 6:22 AM EDT
WWE Chronicle has uploaded a video with a very heart-warming backstage reaction following Jeff Hardy's match against Sheamus at Backlash 2020. The Superstar received a series of compliments from Vince McMahon following his excellent performance
ADVERTISEMENT
Article continues below this ad
After the performance, Hardy first received the compliments of Bruce Prichard and McMahon backstage.
The two were watching the event on screen together and were full of praise for what they had just witnessed.
ADVERTISEMENT
Article continues below this ad
Hardy then went on to meet WWE legend and current producer Devon Dudley who also remarked that he thought the match was amazing. 
Devon and Hardy had some pretty heated encounters as part of their respective tag-teams. The two most extreme teams to enter the ring have had hardcore face-offs back in the day.
This is from Jeff Hardy's upcoming Chronicle. Vince, Prichard and D-Von all praised his match against Sheamus at Backlash. pic.twitter.com/l4Jf5o8E5w

— Fightful Wrestling (@FightfulWrestle) July 12, 2020
The match against Sheamus at Backlash is severely underrated. Jeff Hardy delved a great performance backed with emotion.
He is one of the few Superstars who can infuse audience emotion with every risk he takes.
Jeff Hardy tried his best against a driven Sheamus which earned the praise of Vince McMahon
Hardy tried to gain the initial advantage by injuring Sheamus' leg. However, "The Celtic Warrior" repaid the favor with interest by totally taking Hardy's knee out of the fight.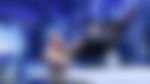 After the damage was done, Hardy couldn't even get up to his feet. Sheamus was then able to dominate the match.
The crowd could only helplessly watch as their hero was clobbered by his nemesis.
Hardy did manage to gain some momentum towards the end but took too much of a risk. On one big high flying attempt, Sheamus caught Hardy with a devastating Brogue Kick to the chin. 
ADVERTISEMENT
Article continues below this ad
He then took a wavering Hardy back in the ring to deliver a decisive Brogue Kick to end the match, much to the disappointment of the audience.
The very storyline plays with the audience's emotions, centered around Hardy's addiction issues that derailed his career at one point.
Bringing out this sensitive topic, Sheamus intentionally made it personal against Hardy. To see him stand tall over a defeated Hardy was a hard pill to swallow for fans.
ADVERTISEMENT
Article continues below this ad
McMahon and Prichard were impressed by Hardy's performance. The feud is still on, and we can expect more exciting high flyers from Hardy as he tries to settle the score with Sheamus.