"Me and Brock Hugged"- Veteran WWE Superstar Recalls Making Brock Lesnar Break Character on WWE Raw
Published 12/16/2021, 8:30 AM EST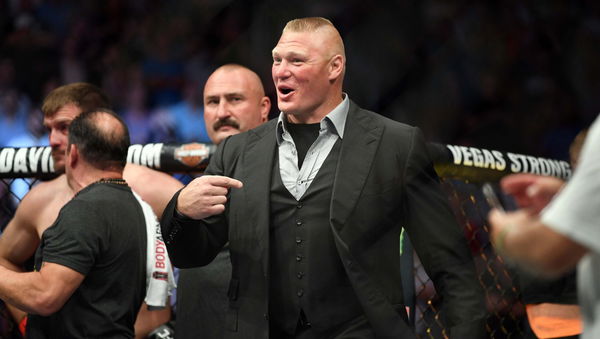 ---
---
Brock Lesnar is a serious man. He does what he pleases and casually tosses away his opponents for fun. Unlike the current character of Lesnar, the former Universal champion had a constant look of rage on his face.
ADVERTISEMENT
Article continues below this ad
It was unnatural to see the Beast smiling on camera. However, R-Truth managed to elicit a smile on Lesnar's face during a segment of Monday Night Raw in 2020.
Eventually, R-Truth confessed that segment was improvised by him because the backstage crew had put up a wager on seeing Lesnar breaking character and smile in the middle of the ring.
ADVERTISEMENT
Article continues below this ad
Watch This Story: Roman Reigns' Spear to Brock Lesnar's F5: Most Devastating WWE Finishers of 2021
In January 2020, R-Truth and Brock Lesnar met in the middle of the ring for a promo segment where Truth declared, and then undeclared, for the WWE Royal Rumble.
During this time, Lesnar was in his typical Beast gimmick where he let Paul Heyman do the talking while he stood around with a cold face.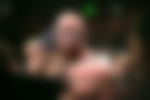 Truth risks everything to make Brock Lesnar laugh
Speaking to Ryan Satin on the Out of Character podcast, Truth confessed that even Paul Heyman was involved in a backstage wager on whether Brock Lesnar will laugh or not during R-Truth's segment.
However, R-Truth was worried whether Lesnar will take it lightly or will he attack him.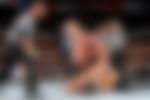 Truth discussed the possible scenarios with Paul Heyman prior to the segment where they decided to keep Lesnar in the dark to see whether he would laugh or not.
ADVERTISEMENT
Article continues below this ad
"The thing about that is they didn't want Brock to know what I was going to say. I'm like, 'I feel like, personally, Brock should know what I'm going to say.' Paul was like, 'No Truth, we got a bet going, we want to see if you can make him laugh. Can you pop Brock?' I said, 'I can make him laugh, but I want him to laugh in a happy way. I don't want him to turn into Brock.'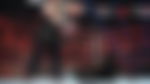 That was one of my best moments. When we got to the back, me and Brock hugged and he was like, 'that was funny. You're funny!' It was a good moment, a good TV segment," he said. [h/t wrestletalk.com]
ADVERTISEMENT
Article continues below this ad
To this day, the segment is a rare one where Brock Lesnar was seen smiling since his return on WWE in 2012. However, his smile can last longer if he wins the Universal Championship against Roman Reigns at Day 1 PPV on January 1st, 2022.