Meet Mark Carrano – The Man Behind the Mickie James Trash Bag Incident
Published 04/23/2021, 7:05 AM EDT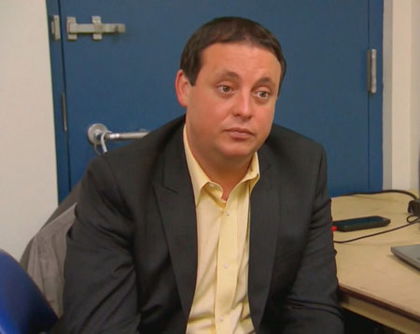 ---
---
The Internet wrestling community exploded last night and called out the world's biggest wrestling promotion, WWE, for unprofessional conduct. Mickie James received her belongings in a trash bag. Apparently, former WWE employee Mark Carrano is behind this. But, who is Mark Carrano anyway?
ADVERTISEMENT
Article continues below this ad
Mark Carrano – the man behind the Trash Bag incident
Both 'The Game' Triple H and Stephanie McMahon reacted to Mickie's tweet and apologized for whatever happened. Triple H also revealed that WWE had fired the person responsible for this. Dave Meltzer of the Wrestling Observer Newsletter revealed WWE has fired Mark Carrano, adding fuel to the fire regarding Carrano being involved in the incident.
ADVERTISEMENT
Article continues below this ad
Mark Carrano out at WWE. More in the issue.

— Dave Meltzer (@davemeltzerWON) April 23, 2021
For those who don't know Mark Carrano, he recently served as the Senior Director of Talent Relations. Before that, he was the Head of Talent Relations until John Laurinaitis took over a month or two ago. There is no exact date of Carrano's WWE joining date, but the man has been with WWE for almost a decade. 
Aside from his role backstage in WWE, Carrano has also appeared in several documentaries produced by WWE. Plus, he also appeared in the infamous reality TV series – Total Divas on E! There is no guarantee if Carrano did what he did, but his reputation makes him a strong contender.
Not the first time, maybe?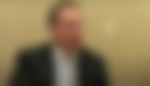 Former WWE Superstars Gail Kim and Darren Young have shared how bad of a man Carrano is. Young even shared how Carrano always bogged him down with negative words during his tenure with the company. In fact, former WWE referee Mike Chioda also has the same sour feeling for Carrano. 
ADVERTISEMENT
Article continues below this ad
I know the WWE trolls are going to come for me, but Mark was not a good human being. I don't think he should necessarily get blamed for this incident but I hope this karma makes him realize and wake up. Be a nice human and maybe things will change for you @TheHeaterMC https://t.co/MEIiB3Q0k4

— Gail Kim-Irvine (@gailkimITSME) April 23, 2021

Earlier this year, former WWE Referee Mark Chioda shared Mark Carrano was the one who added his name to the list of Superstars that were released during the Black Wednesday in April last year. Chioda said it wasn't Triple H, Stephanie, or Vince who must've thought Chioda is earning way more, so let's cut him. It was Carrano and he had the strings in his hands.
As mentioned earlier, there is no confirmation on why Mark Carrano was released from the company. But we will keep you updated as the story progresses. 
ADVERTISEMENT
Article continues below this ad