Mick Foley Details Why Vince McMahon Never Wanted Him to be the Face of WWE
Published 11/02/2021, 9:30 AM EDT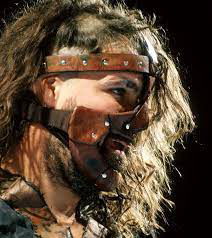 ---
---
The WWE Universe remembers the genius of Vince McMahon when Daniel Bryan won dramatically in the main event of WrestleMania XXX after defeating Randy Orton and Batista to clinch the WWE World Heavyweight Championship.
ADVERTISEMENT
Article continues below this ad
However, there is one moment in WWE history that is still etched into the minds of the old-school fans., i.e. the time when WWE Hall of Famer Mick Foley, aka Mankind, won the WWF Championship against The Rock for the first time in his life.
However, the rise to the top of WWE was difficult for the hardcore legend. In a recent interview, Foley confessed that Vince McMahon did not like how he looked.
ADVERTISEMENT
Article continues below this ad
Foley appeared on the recent episode of Talking Tough and revealed the difficulties he had to face while covering his face with the 'Mankind Mask' during his time in WWE.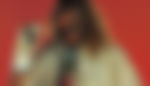 He confessed that because of the leather, he'd have trouble breathing during the matches, which would make it difficult for him.
"I hated that character because the mask was so… it really constricted my breathing, you know? With the leather underneath the nose. I needed as much oxygen as I could suck in anyway. But it came about because Jim Ross was a big advocate of mine, and Mr. McMahon was never interested in me." [h/t: BleacherReport]
Mick Foley explains why Vince McMahon put a mask on him
Back in the olden days of wrestling, to become Vince McMahon's favorite one had to build a physique and have a captivating face. However, the chairman saw none of it when Foley started to work for him.
ADVERTISEMENT
Article continues below this ad
Foley confessed Vince didn't think of him as the face of the company and put up a condition where Foley had to cover his face to make his debut in WWF.
ADVERTISEMENT
Article continues below this ad
He [Vince McMahon] thought I didn't look like a star. And finally, my name came up in 1995, in the fall, he slammed it on the table, and he said, 'Alright, I'll bring him in, but I'm covering up his face.' And that's how I got my foot in the door," he said.
Luckily, it didn't last long as Foley created an emotional connection, won the championship, and became a legend in the process.