Mick Foley Provokes Will Smith with Dwayne "The Rock" Johnson Threat After Chris Rock Slap
Published 03/28/2022, 9:30 AM EDT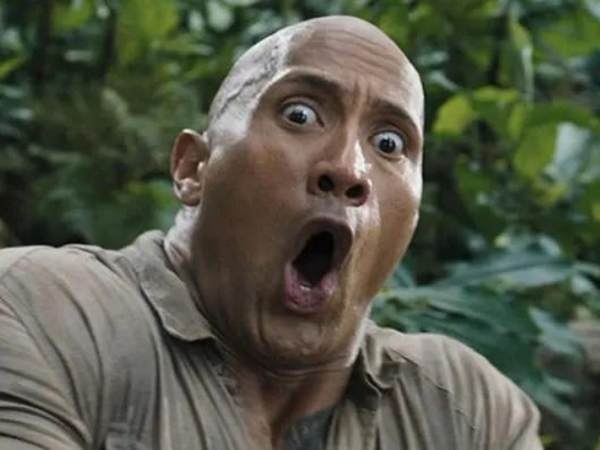 Taking a stand against jokes which directly attack a family member is one thing, but physically assaulting someone on live television could be a step too far. So, when Will Smith slapped Chris Rock during The Academy Awards, would he have done the same if it was Dwayne Johnson aka The Rock making the same joke?
ADVERTISEMENT
Article continues below this ad
This is the point WWE Legend Mick Foley tried to make on social media.
ADVERTISEMENT
Article continues below this ad
It so happened that Chris Rock made a joke about Jada Pinkett Smith's shaved head in G.I. Jane 2. Unfortunately, Jada Pinkett Smith suffers from alopecia, which results in hair loss. After Rock's reference to Smith's hairdo, her husband slapped Chris Rock.
Later, when Will Smith accepted his award for Best Actor for King Richard, he apologized to the audience, the organizers, and claimed himself to be a vessel of love.
Now, Mick Foley pointed out that had it been The Rock who made that joke, the vessel of love would not have done what he did, hence, making him a bully.
Fans believe The Rock wouldn't have made that joke
As soon as Foley put out his opinion on the internet, many came to Will Smith's aid. Their opinion is that Will Smith did what any husband should do if his wife's health is being joked about. On top of that, The Rock would have never made that joke.
I'm sure The Rock has more tasteful jokes.

— Reynaldo Jimenez (@reyjimenz) March 28, 2022
You don't take a shot at a man's wife when you know she has a disease. I know Chris was trying to be funny but there's a line and he crossed it. Will defended his wife. Yes he could have done it differently but love makes you do crazy things.

— B-Squared (@TheBryceBaker) March 28, 2022
The rock has more class to joke about someone who has medical issues Mick

— TrueMan McGee (@truemcgee) March 28, 2022
There's no ounce of doubt that Dwayne Johnson is extremely respectful of women. He has often taken to the internet to praise the strong women in his life. His mother Ata Johnson, wife Lauren Hashian, business partner Dany Garcia, and daughters Simone, Jasmine, and Tiana Gia.
However, Foley's point does stand strong. No one in their right mind would smack The Rock, regardless of what he jokes about. The man is nothing short of a mountain.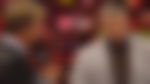 Keeping that in mind, there are some who have supported Foley's take on the situation, and praised Chris Rock for keeping a calm mind instead of escalating the situation.
He was laughing at it until he saw that she wasn't…so it was bullshit machismo. Did he walk up and slap Regina Hall when she made a joke about their marriage less than an hour before?

— Matt, self loathing specialist (@Matt2517) March 28, 2022
Pay attention to the point folks. If Rock or someone his size had made that joke will smith wouldn't have got up. He's not saying the Rock would, he's saying IF, hypothetically

— Northern GOONER (@Shakytucker) March 28, 2022
ADVERTISEMENT
Article continues below this ad
"…how far people go for family", especially after first laughing at the joke, turning to his wife who was pissed and then realizing he'd better do something to get out of the hole he had just dug.

— PuckYou (@sheas5) March 28, 2022
ADVERTISEMENT
Article continues below this ad
What do you think about Mick Foley's statement? Let us know in the comments below.
Watch This Story: WWE SmackDown Results: Brock Lesnar Trashes Roman Reigns Locker Room, Ronda Rousey Warns Charlotte Flair, and More!