Former two-division World Champion Daniel Cormier recently opened up about boxing legend Mike Tyson while in conversation with ESPN. Iron Mike recently appeared on AEW's Dynamite and ended up in a full-on brawl with Chris Jericho. 
Mike Tyson made his way to the ring along with former UFC stars, including Henry Cejudo. Tyson and Jericho would get into a heated argument over past events, specifically something that happened a decade ago.
The Baddest Man on the Planet had punched Jericho back in WWE. Chris recalled the memory and addressed Tyson. The brawl was settled when Tyson got pulled away from the ring. 
Daniel Cormier on Mike Tyson at AEW
Cormier was asked his opinion on what he felt when he saw Mike Tyson at AEW. The UFC star said he liked seeing all of them and was full of praises for both Tyson and Jericho.  
"I liked it because the boys all walked down. I like that he's bringing all these guys into different situations. It's fun, and Mike does really well in the professional wrestling arena, he always does. 
"I didn't really watch as much to know exactly what he's doing, arguing with Chris Jericho, who still, to this day is one of the best performers in the entire world," Cormier said. 
People have all been wondering about the reason behind Tyson getting back in shape. Cormier believes they'll figure out soon. The probable chances are that he wants to be in action.
Tyson could still do a match or two, given the shape he is in at the moment. 
When Iron Mike made DC's day
Daniel Cormier has been a long time admirer of Iron Mike. He remembers the first time he met Tyson and says he was surprised that Tyson knew him. He mentions how that is one of the starstruck moments he has had.
"Mike Tyson is the man, bro. I remember the first time I met him, and he's like 'Hey DC, I'm a fan.' It was before I fought, and I was fighting Dan Henderson back in the UFC 173.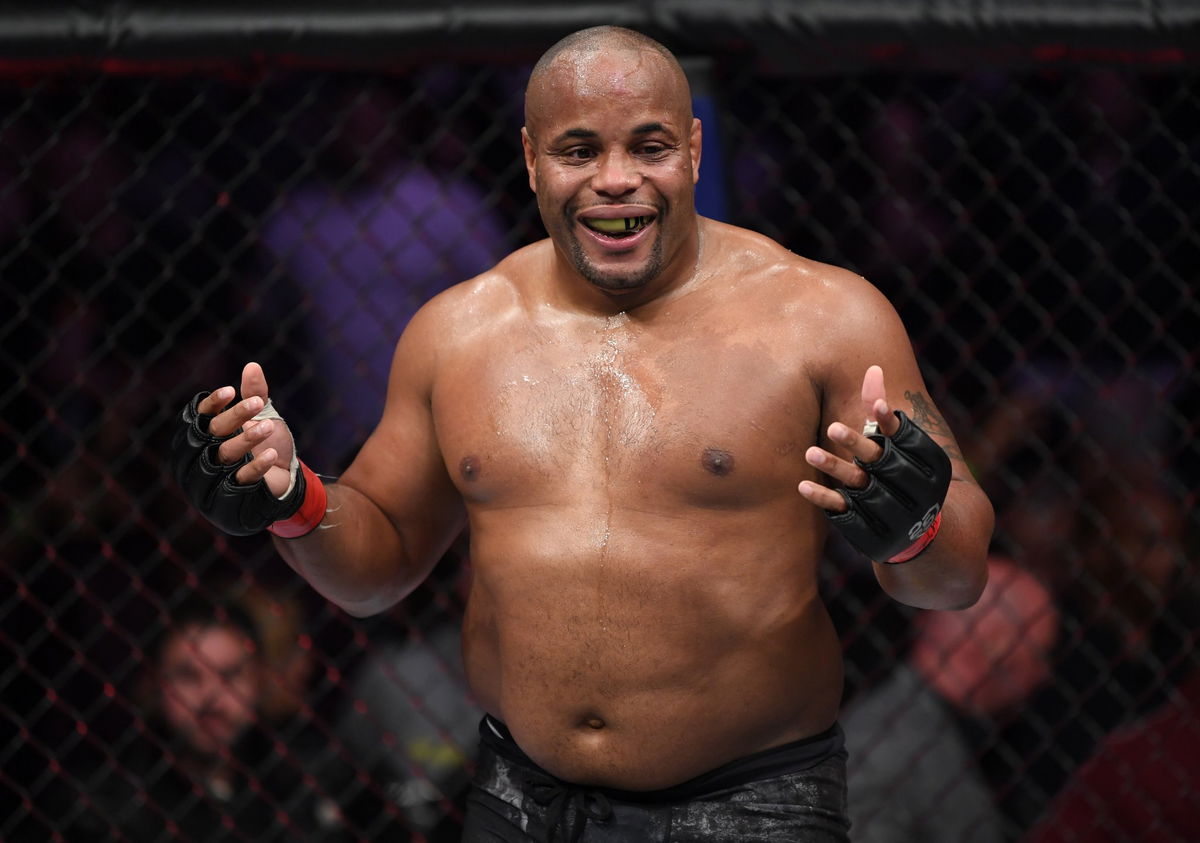 "When I met Mike, he knew who I was. Legitimately my knees kind of buckled a little bit. I could not believe Mike Tyson knew who I was. That's one of the ones that I've been more starstruck about," Cormier explains.
In the present, both Cormier and Tyson are legends in their respective fields. To have a fanboy moment like Cormier further clarifies the legendary career of Mike Tyson. 
Tyson coming to AEW and ending up in a feud with Chris Jericho is no coincidence. They will face each other soon enough. It will be interesting to see how Mike Tyson can help AEW grow with his presence.