'Don't be Disrespectful'- WWE Legend Fires Back at Fans Trolling Conor McGregor After his Injury at UFC 264
Published 07/12/2021, 10:06 AM EDT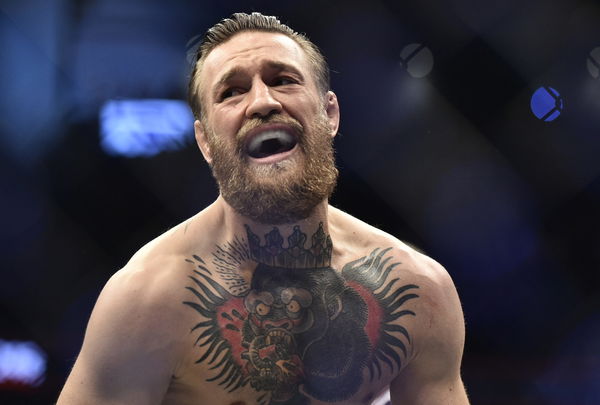 ---
---
At UFC 264, Conor McGregor suffered a humiliating loss to Dustin Poirier. The third match in their trilogy had the most intense build, with McGregor getting personal. However, Dustin shut him up inside the octagon, leaving Conor with a broken foot.
ADVERTISEMENT
Article continues below this ad
Ken Shamrock defends Conor McGregor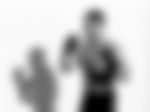 After the fight, EMTs carried McGregor out of the arena on a stretcher, giving Poirier and his fans the ultimate satisfaction. Some can say McGregor's trash-talking came back to bite him, but he didn't stop getting hate even after the fight ended.
ADVERTISEMENT
Article continues below this ad
Former WWE superstar and UFC Champion Ken Shamrock came to Conor's rescue and defended him from the online abuse. Although many refuted Shamrock's claims, a former fighter backing a fellow fighter is admirable, especially with the mud thrown on Conor's name.
No matter how much you dislike a fighter as a fan you should never be happy about a fighter having a serious injury focus on the win for the other fighter & not be disrespectful to the injured fighter.

— KEN SHAMROCK (@ShamrockKen) July 11, 2021
Shamrock claimed a fighter's injury shouldn't bring happiness to anyone. No matter how much you dislike a fighter, reveling in someone's pain and agony is an inhumane move. However, fans fought back, claiming McGregor probably deserved what he got.
The former Intercontinental Champion fired back at many replies to his tweet. He even went so far as to saying they're no different from the Irish MMA legend. Despite the support from Shamrock, McGregor himself feels great coming out of surgery and has a six-week recovery period. Turns out the former Lightweight Champion wants a fourth battle with Poirier.
Watch this story: The Most Extreme Moments from WWE Raw History
How good was Shamrock in the UFC?
ADVERTISEMENT
Article continues below this ad
Ken Shamrock is one of the leading figures in the MMA world. Although his WWE career brings him more mainstream popularity, his UFC run doesn't go unnoticed. One of his greatest accomplishments is headlining one of the first UFC PPV supercards against Royce Gracie.
Shamrock vs Gracie served as the benchmark for rivalries in the UFC, and remains to this date one of the most brutal one's in history. His record in fights against Gracie is 0-1-2, their last match coming in 2016 at Bellator 149 in 2016. If his rivalry with Gracie isn't legendary enough, his bouts with Tito Ortiz would convince you why he earned the moniker of the World's Most Dangerous Man.
At UFC 6 in 1995, Shamrock beat Dan Severn to become the inaugural UFC Superfight Champion. He defended that title at UFC 7 and 8, before losing it to Dan Severn at UFC 9. His rivalry with Tito Ortiz would mark his gradual exit from the UFC, losing three out of three bouts against the legend.
ADVERTISEMENT
Article continues below this ad