"Moms Are Special": Wrestling World Unite to Pray for WWE Legend's Mother Amid Her Debilitating Health
Published 12/24/2022, 12:15 PM EST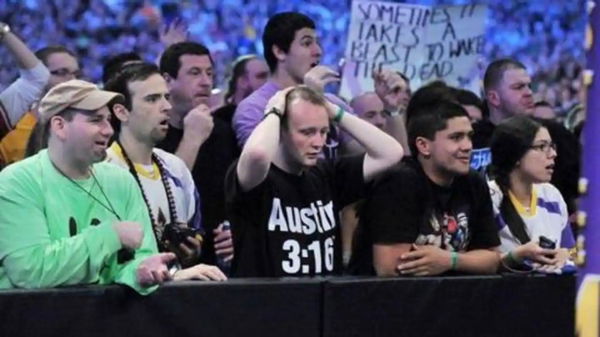 The life of a wrestler looks amazing on paper. Traveling all over the globe and competing with the best in the world, wrestlers who have made it to WWE or AEW have the best lives. But this is only great on paper because one of the biggest drawbacks of this job is not being able to spend time with family. Many wrestlers never see their families for the longest time which puts pressure on them.
ADVERTISEMENT
Article continues below this ad
There is nothing in the world more amazing than a parent's love and wrestlers sacrifice it to put on great performances. In contrast, wrestlers' families have to see their loved ones put their lives on the line every single week. Not only can they do nothing for their loved ones but grin and bear it while sitting in front of the TV or in the audience.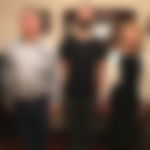 ADVERTISEMENT
Article continues below this ad
In such a life, being away from family during a difficult time is a gruesome thing. Especially for someone like Dustin Rhodes, the man behind Goldust in WWE, who has been in the industry since the '80s. Debuting alongside his father, the man has seen Hulk Hogan, Shawn Michaels, and Steve Austin walk into the ring. While he has had a remarkable career, he sacrificed family time with his mother and is making up for it now.
Fans and wrestlers come together to pray for this WWE legend's mother
Rhodes approached the wrestling world back in February to pray for his mother, who had been hospitalized. But since then he didn't update anyone on her health until a few days ago when he asked for people to pray for her again. We speculated that her health was worsening but it looks from the recent photo that he posted on Twitter, that things might be getting better.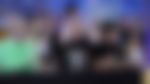 Every time the former WWE tag team champion asked the fans for prayers, they chimed in surplus. Whether it was in February or just a few days ago, everyone from wrestlers to reporters and fans chimed in. And this time was no exception either.
Very sorry for what you, your mom and your family are going through. I lost my mom 20 years ago, days before Mother's Day and my 30th birthday. If there's anything you've ever wanted to say, say it. Get every moment in. Sending positive energy to you and your mom.

— Stephen (@sdmf4u) December 23, 2022
Dustin always Cherish your time with your Mother

— tim claflin (@timclaflin) December 24, 2022
Prayers for you all. I understand all to well about just wanting the suffering to end. Sat as my mom suffered in September. It's a struggle to want them here always, but watching them suffer hits hard.

— Brenda (@BrendaVarnes) December 24, 2022
Pulling for you guys, prayers all around, I lost my grandma last month and I've really had it tough lately, life is fragile, I hope everything improves !

— Matthew Abernathy (@Aberna16Matthew) December 23, 2022
I was there the night your dad got inducted into the Hall of Fame. Love & prayers to you and your family. Thank you for the generations of entertainment.

— Infectious Groove Podcast (@Infectious_Pod) December 24, 2022
I'm sorry.. I recently donated stem cells to my mom. She won't be home for Christmas but hopefully soon. Moms are special. Seeing them in pain is the worst. I'd switch spots with her in a heartbeat

— TRu_80sBaby_ (@80sbabyTru) December 23, 2022
ADVERTISEMENT
Article continues below this ad
Hey Dustin…take every single second. I lost my mom to un-diagnosed cancer 3 months ago. Be there for her, hold her hand. Talk to her. While I don't know your particular situation, our moms looked out for us. There comes a time to look out for our moms.

— Revel In Your ⭕ Fodder (@iLikeRangerD) December 23, 2022
The people who prayed for the wrestler's mother also empathized with him. Seeing one's mother ill is a bitter part of life that everyone sadly goes through.
ADVERTISEMENT
Article continues below this ad
WATCH THIS STORY: 50 Years of The Rock: Dwayne Johnson's Greatest Achievements in WWE
We hope that Dustin Rhodes spends plentiful time with his mother and she gets better.
Edited By: Shibu Immanuel