"Money on the Table" – Former WWE Champion Recalls Turning Down a Massive Autobiography Deal
Published 11/07/2021, 2:01 PM EST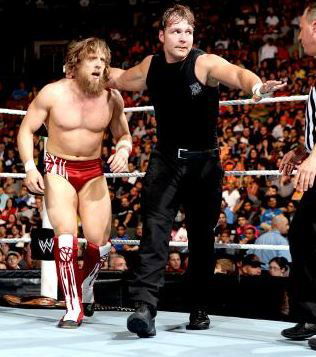 ---
---
Former AEW world champion, Jon Moxley, fka Dean Ambrose in WWE recently released his autobiography called MOX, where he narrates his life story in his own words and takes the reader to the world of Moxley.
ADVERTISEMENT
Article continues below this ad
The AEW superstar recently appeared on Chris Jericho's, 'Talk is Jericho' podcast where he discussed his book and also confessed that back in WWE, he had a chance to write his own book, but Bryan Danielson stopped him from doing so.
Currently, Moxley won the respect of all the elites in the wrestling industry when he voluntarily checked in as an inpatient in rehabilitation for his alcohol problem.
ADVERTISEMENT
Article continues below this ad
Watch This Story: Spear, Spinebuster, and More: WWE Moves Used in NFL
While discussing with Jericho on his podcast, Moxley revealed that WWE once offered him quite a lot of money to write a book on him. However, after his discussing the same with Bryan Danielson, fka, Daniel Bryan in WWE, Moxley changed his mind.
Jon Moxley explains why he didn't write a book in WWE
Back in WWE, when Moxley was known as Dean Ambrose, he was asked to write a book about him and how he ended up in WWE. However, the former WWE champion denied saying he spends over 300 on road and has no time.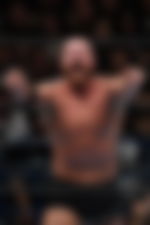 To this WWE offered him a ghostwriter who would listen to Moxley's stories and then write the book on his own, at this point, Moxley confessed WWE offered him a hefty sum of money.
Why did Bryan Danielson said "no" to Moxley
But knowing that someone else will tell his story to the world, Moxley sought Bryan Danielson for advice because Danielson himself had his book written in WWE called – 'Yes!: My Improbable Journey to the Main Event of WrestleMania'.
ADVERTISEMENT
Article continues below this ad
Moxley said that the moment he mentioned his book to Bryan, he immediately responded by saying no.
"And then I remember I actually asked Bryan Danielson, who'd written a WWE book, which was good, I thought. And I was like, 'Yo, if you could go back in time, would you do that book?' He said no instantly."
Moxley added, "He's like, 'It wasn't exactly how I wanted it to be,' and I was like, that's all I needed to hear. That's what my instinct was telling me, so I told them no, and they're like, 'Really?' And it was a lot of money on the table, but I was just like, 'No, it makes me feel really uncomfortable. I don't want to do it, so I'm not doing it.' And that was it." Moxley said.
ADVERTISEMENT
Article continues below this ad
Well, it would have been difficult to pen down his actual thoughts on WWE if he was still employed over there. He further detailed various aspects of his life.