"My Heart Sank"- Nikki Cross Reveals Her Most Embarrassing Moment in WWE
Published 06/16/2021, 8:00 AM EDT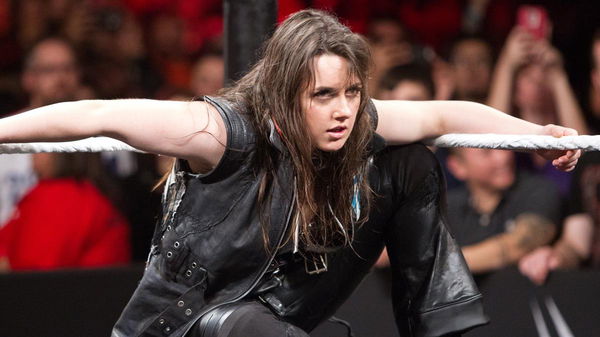 ---
---
When SAnitY debuted, Eric Young, Alexander Wolfe, Killian Dain, and Nikki Cross wrecked everything. Now, two out of four members don't work for WWE anymore. However, Nikki Cross has enjoyed a decent career on the main roster.
ADVERTISEMENT
Article continues below this ad
Although she enjoyed some success, Cross remembers an embarrassing moment from 2016. At NXT Takeover: Toronto, Nikki Cross missed a dropkick, and she had to redo the spot twice in front of a live crowd.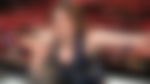 ADVERTISEMENT
Article continues below this ad
Appearing on the Wilde On podcast, hosted by former IMPACT Knockout's Champion Taylor Wilde, Cross detailed the most embarrassing moment she experienced in WWE.
"It was a TakeOver in Toronto, and it wasn't live though. It was a section that they record before it goes live and it gets aired on NXT a few days later and I was to be a part of SAnitY, run out, hit No Way Jose with a dropkick to the back and this is my big moment, this is my big moment! SAnitY's a fresh, hot new act, this was my big shining moment, coming off the top rope, and I missed."
I feel bad for Jose because I would never want to be dropkicked in the back and I misjudged it and I just missed him but then because it was pre-recorded, they were like, 'Okay, go up and do it a second time' and then the second time, my teammates held Jose because they were like, they thought it would help me. (H/T Post Wrestling)
Nikki Cross thought it fit her character
The botch was an ugly mark on the match, but Cross found a silver lining in it. Although it was temporary, the silver lining was her unhinged character and the connection she forged with the audience.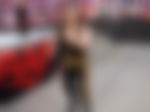 It was an awesome dropkick but when you pre-record something like that, you need to go into it the same way, so the first time they did it, they weren't holding Jose, so then I had to do it a third time and by this point, the crowd are just crickets. They are like, 'What is going on? There's something so weird and she's so crazy, she just keeps going' because I was playing that character that was a little bit wild, a little bit unpredictable so they were like, 'Is this just part of her character? Is she just dropkicking from the same rope three times?'
ADVERTISEMENT
Article continues below this ad
So the third time, I just felt horrible. It was the biggest crowd I had ever performed in front of and my heart just — I was in pieces. My heart sank. I was so sad but then you just — you pick yourself up and you get on with it.
Fortunately, her WWE career has blossomed over the course of five years. She has enjoyed two reigns with the Women's Tag Team Championships and now holds wins over Rhea Ripley, the Raw Women's Champion, and Charlotte Flair, the #1 contender.
ADVERTISEMENT
Article continues below this ad