"My Time has Come" – The Undertaker Gives an Emotional Speech on his Final Farewell at Survivor Series
Published 11/22/2020, 11:30 PM EST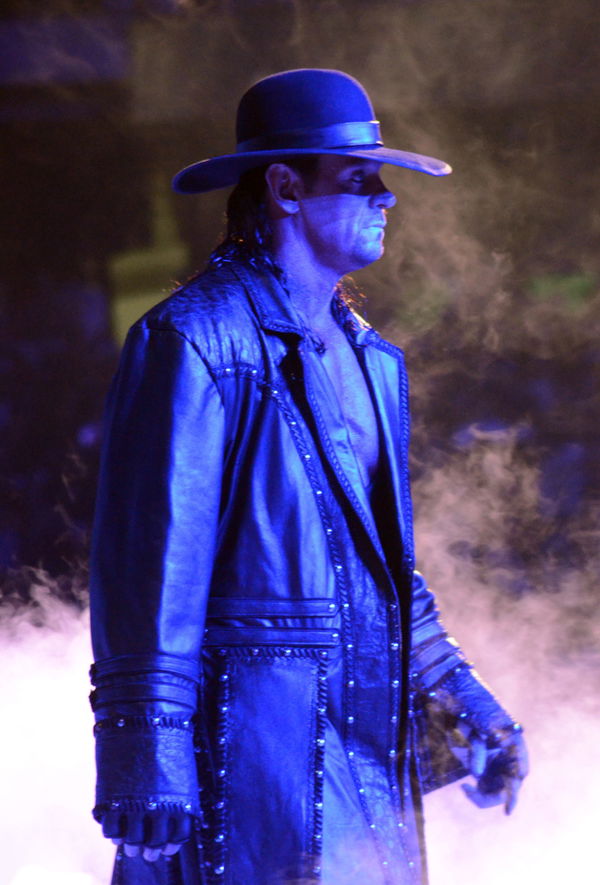 The Undertaker returned to the WWE ring for the last time at WWE Survivor Series 2020. He came out to the ring with 'The Deadman's' walk and took the mic to address the WWE ThunderDome audience.
ADVERTISEMENT
Article continues below this ad
According to him, he has walked the walk and talked the talk for thirty years. Every time he stepped inside the ring, he was committed to his character and would make sure to stay dedicated the entire time.
He let the audience know the time had arrived for him to exit the ring and leave 'The Deadman' character behind.
ADVERTISEMENT
Article continues below this ad
Finally, he said that it was time for him to let his character "Rest in Peace". 
The Undertaker honors Paul Bearer during his farewell
During his segment, The Undertaker showed his respect to the Late Paul Bearer. He was an iconic figure in the WWE and was alongside Taker as his manager.
To show the respect Bearer deserves, WWE used a hologram of Paul Bearer while 'The Phenom' continued his segment.
This was a great way of showing the significant role he played during The Undertaker's career.
The WWE Legend walked away from the ring following his segment, while the lights faded out. This was one of the most emotional segments that the company has pulled off.
The Undertaker's official retirement would never be easy to absorb. When it was happening, almost everyone had tears in their eyes.
ADVERTISEMENT
Article continues below this ad
The Undertaker may have officially retired from the ring, but WWE will never forget his legacy and contributions. He was one of the best Superstars to have walked the ring for the last thirty years, and he will remain so for a long time.
He had once said that if Vince McMahon ever needs him, he will come back. Hopefully, some day, the WWE audience will have the honor to witness The Undertaker step inside the ring once again.
ADVERTISEMENT
Article continues below this ad