Former WWE Divas Champion and current female-superstar Natalya took to Twitter to congratulate Becky 'The Man' Lynch on her pregnancy. She wrote "'The Man' to become 'The Mom'" for the Calgary Sun, where she expressed her thoughts on Becky Lynch's pregnancy.
Thank you for letting me share, @calgarysun❤️https://t.co/NcvgTU7hgZ

— NattieByNature (@NatbyNature) May 15, 2020
In the article, she praised Lynch for being the longest-reigning Raw Women's Champion. She recalled Becky's segment with Asuka and the passing of the championship to her as Lynch takes her break. Natalya revealed her initial reaction to the news.
"It took me a minute to digest what I was hearing; Becky Lynch would be no longer be sharing a locker room with us, but she would be taking on this new role of motherhood during the height of her career. I knew in that moment that I was truly going to miss seeing someone who wasn't just a coworker, but a friend to me and so many others in WWE."
Natalya then talks about how she hopes for another match, another promo, and another storyline with Becky because she liked working with her. She recalls how the two shared their first tour in Japan in 2005, when they were just starting.
Becky knew about being an underdog, which according to Natalya, helped her advance further in the WWE.
Natalya then recalls her four-week rivalry with 'The Man' for the Raw Women's Championship at SummerSlam. She states that she and Becky know how it is to scratch and claw their way to the top.
They both didn't want to be handed something. She suggests this being a probable reason for their great chemistry in the ring.
Natalya shares Mick Foley's reaction to the pregnancy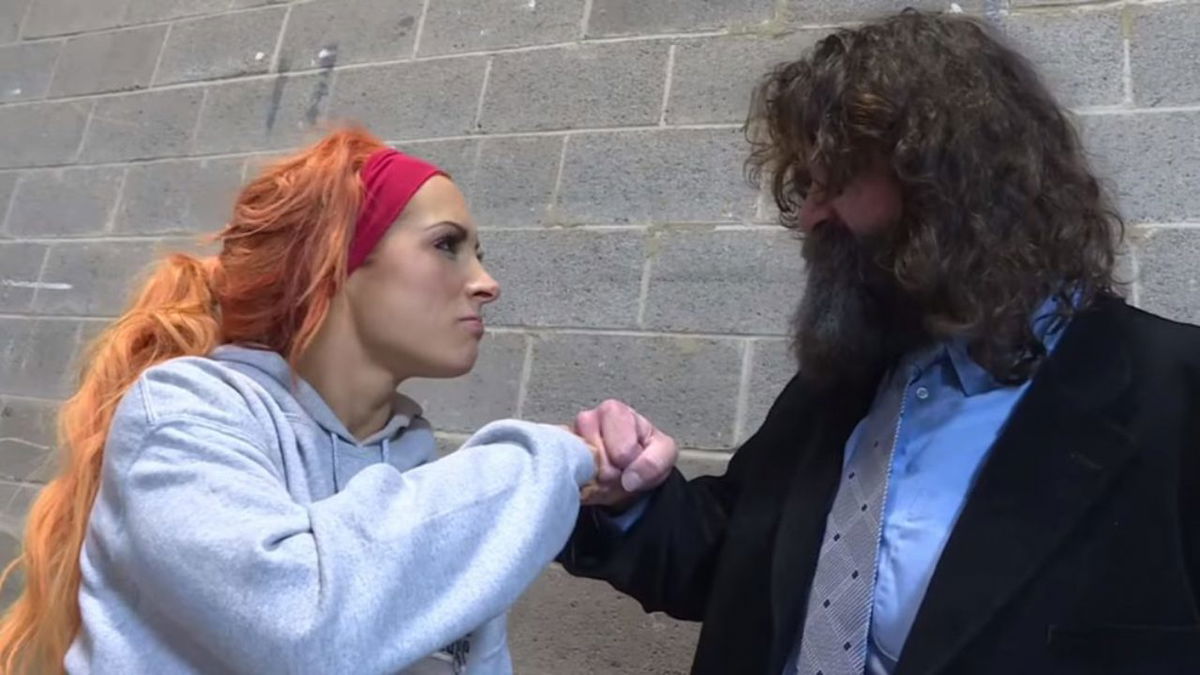 Natalya then shared Mick Foley's reaction to Becky's news. According to her, Foley said,
"The news of Becky Lynch expecting a child is one of the best things I've ever seen in wrestling. Life has not been easy for any of us during this pandemic. Discovering something to smile about, something to believe in, something to take our mind off of the state of the world, is like a much-needed elixir for the emotional toll of living in self-isolation. Becky's wonderful news arrived at a time when I personally needed a little boost, and I'm sure her announcement lightened countless moods and put smiles on countless faces around the country and the globe."
In the end, Natalya again congratulated Becky and stated that she is happy for her and her family as she enters the journey of motherhood.