Natalya Reveals Her Husband TJ Wilson's Crucial Impact on the WWE Women's Division
Published 04/28/2021, 7:30 AM EDT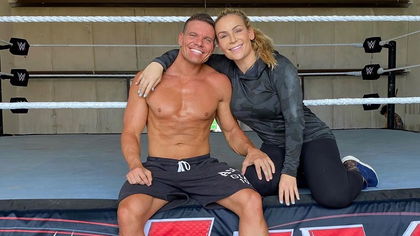 ---
---
His career might've had a devastating end, but TJ Wilson is still doing excellent work. He has taken up the role of a producer and has lent his wrestling expertise to the backstage production team. Wilson had a massive role at WrestleMania 37, which his wife Natalya talked about proudly.
ADVERTISEMENT
Article continues below this ad
Natalya reveals the crucial role her husband played at WrestleMania
According to Natalya, TJ Wilson, formerly known as Tyson Kidd, produced every women's match at WrestleMania 37. The two-night card featured four women's matches, one of which headlined Night One. The others included a #1 contender's match for the Women's Tag Team Championships, the tag title match, and the Raw Women's Championship match.
ADVERTISEMENT
Article continues below this ad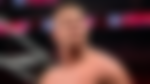 Natalya herself competed in two of the four WrestleMania women's matches, making her pride increase multifold. She had a heated debate with Paul Heyman on Talking Smack about deserving a spot at WrestleMania, and Heyman motivated her. On the Out of Character podcast with Ryan Satin, Natalya talked about her husband's role at WrestleMania 37.
"TJ is one of the most valuable assets in WWE, and I can say that with complete conviction. What's so crazy is that everything leading up in TJ's life, up until his forced retirement, it was all for what he's doing right now in WWE. Because he's never made more of an impact than he has at this very moment in the company."
"There's nothing in his career that has been as special as producing every single Woman's match at WrestleMania. They were all produced by TJ. 18 women were produced by TJ, which is a huge percentage of the show. TJ wanted the challenge. He took on the challenge." (H/T Wrestling Inc)
Every women's match ranked from best to worst from WrestleMania 37
WrestleMania 37 featured four women's matches that ranged in both quality and star power. While two matches disappointed fans, two other matches wowed the crowd in the Raymond James Stadium.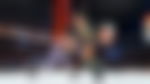 Unfortunately for Natalya, her Women's Tag Title #1 contender's match was the least interesting match across both nights. Her tag title match on Night 2 was significantly better, but still didn't seem worthy of being on a WrestleMania card.
ADVERTISEMENT
Article continues below this ad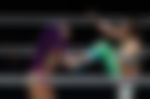 Asuka and Rhea Ripley put together a decent match that showcased both women's strong points. Ripley's strength and speed against Asuka's technical prowess and explosiveness merged to create a great story. Although the finish came out of nowhere, it did a good job by making Ripley look like she belonged at the Grandest Stage of Them All.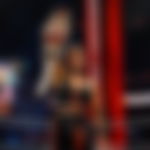 ADVERTISEMENT
Article continues below this ad
We now come to possibly the match of the weekend. The build lacked severely, but the match delivered in spades. Bianca Belair and Sasha Banks put on a ripper of a WrestleMania headliner, featuring some incredible spots. Everything about that match was on point, making it the best women's match at WrestleMania 37, and possibly WrestleMania history.