National Beer Day- Stone Cold Steve Austin & His Biggest Beer Bashes in WWE
Published 04/07/2021, 1:52 PM EDT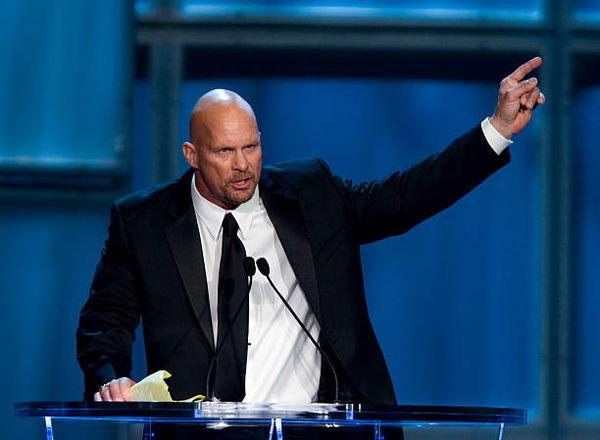 ---
---
In honor of National Beer Day, let's remember a superstar synonymous with the beverage. Stone Cold Steve Austin became a massive superstar in WWE, largely because of his beer drinking. Whether it was celebrating a big win or after delivering a Stunner to Vince McMahon, a beer was the way for Austin to celebrate.
ADVERTISEMENT
Article continues below this ad
"Stone Cold" Steve Austin rocks Madison Square Garden
ADVERTISEMENT
Article continues below this ad
In October 2019, WWE Raw returned to the esteemed Madison Square Garden. The arena is one of WWE's most iconic locations, and Stone Cold Steve Austin graced its stage once again.
He officiated the contract signing between Seth Rollins and Braun Strowman for their Clash of Champions match, but AJ Styles interrupted them. Styles rid the ring of Rollins, while Strowman took out Gallows and Anderson.
Styles turned around, only to eat a Stunner from Austin, who celebrated in trademark fashion with a beer.
Stone Cold Steve Austin and Becky Lynch share a beer
The beginning of the pandemic era of WWE was a dark time. Prior to WrestleMania 36, WWE seemed doomed having no fans in seats and no more live events. However, Raw received a pick up as Steve Austin and Becky Lynch had a beer bash.
To close out Raw, Austin and Becky stepped in the ring and traded words, which ended with Austin wishing Becky luck for her 'Mania match against Shayna Baszler. An over-excited Byron Saxton ran to the ring to share the spotlight with Austin and Becky, only to eat a Stunner.
After the show went off the air, The Street Profits also ate Stunners for their trouble.
A Raw 25th Anniversary Beer Bash
On the 25th Anniversary of WWE Raw, Stone Cold Steve Austin proved that without saying a word he could still have a huge effect on the crowd. He interrupted Vince McMahon's rant on how he created Raw all by himself and did not need anyone's help.
This prompted Austin to come out and first celebrate with the McMahon's, pulling out a few beers. Shane was the first victim of a Stunner, before Vince too ate a Stunner, causing him to spew beer all over the ring.
Austin celebrated and basked in the spotlight and also drenched himself with beer.
Celebrating with the Devil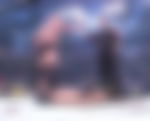 WrestleMania X7 is one of the best PPVs in WWE history. A major reason for this is the main event, especially the end of the PPV. The Rock and Steve Austin beat the hell out of each other, but neither man could put the other away.
Vince McMahon walked to the ring, and although it seemed like The Rock would get the boss' help, it was Austin who benefited from his arrival. He handed a steel chair to Austin, which he used to pulverise The Rock to win the WWE Championship.
After the win, Austin and Vince McMahon celebrated the big win with a couple of beers, while Jim Ross said on commentary, "Austin has sold his soul to Satan himself."
The Corporate Beer Bash
ADVERTISEMENT
Article continues below this ad
One of the most iconic WWE Raw moments was when Stone Cold Steve Austin sprayed the Corporation with beer. Austin drove a Coors Light beer truck to the ring and sprayed The Rock and Vince McMahon with beer.
Shane McMahon kept slipping in the ring and could not escape the beer bath, while Austin completely soaked Vince. This moment will always remind fans why beer and Stone Cold Steve Austin go hand-in-hand.
ADVERTISEMENT
Article continues below this ad