NCAA Champion Gable Steveson WWE Bound Post Tokyo Olympics?
Published 06/04/2021, 1:34 PM EDT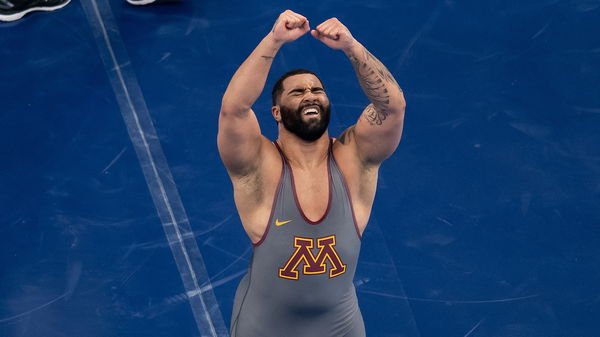 ---
---
Gable Steveson has made headlines in recent weeks for his dominant performance at the Pan-Am Championships. Steveson is the best Heavyweight in the U.S. today, and will soon represent the country in wrestling at the 2020 Olympic Games in Tokyo later this year.
ADVERTISEMENT
Article continues below this ad
While Steveson is preparing to bag the Olympic Gold, it looks like he's also prepared for the next step in his wrestling career after the Olympics.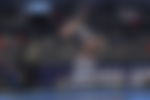 Gable Steveson teases another WWE debut
ADVERTISEMENT
Article continues below this ad
The Big Ten Winner recently put out a tweet asking WWE if they were ready. Now given Steveson's previous hints at a WWE career, this tweet definitely means he's asking Vince McMahon's company if they're ready to have him onboard. But wait, isn't he in the US Contingent for the Olympics?
It's highly unlikely he will make his WWE debut or start pro wrestling training at the Performance Center before the Olympics. However, there's a very high chance he makes his debut once he's done. After all, he could be an Olympic medalist, and could follow the footsteps of Kurt Angle in WWE.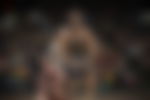 Watch this story: Six WWE Superstars Who Stole Their Opponents Finishing Moves.
ADVERTISEMENT
Article continues below this ad
It's no secret WWE is in touch with Gable Steveson. He's been spotted at the Performance Center and ringside at NXT several times in the past year. Add the name of his brother, Bobby Steveson, who's already a recruit at the Performance Center. All the signs only point to one direction – Gable Steveson is going to be a WWE Superstar.
The Heavyweight from Apple Valley has proven he's the best heavyweight in USA. His accolades speak loudly of his dominance on the mat. We're sure someone as hardworking and talented as him will not have a hard time finding his footing under the bright lights of WWE.
Who knows? If he debuts soon enough and impresses the fans and WWE officials alike, we could even see a University of Minnesota alumni showdown between him and
Brock Lesnar
. Either way, before his way to WWE, we wish him all the luck at the 2020 Tokyo Olympics.
ADVERTISEMENT
Article continues below this ad
Do you think Gable Steveson will legitimately sign with WWE? Is he just playing around? Let us know in the comments below!